Concerns raised about there being sufficient demand to absorb huge supply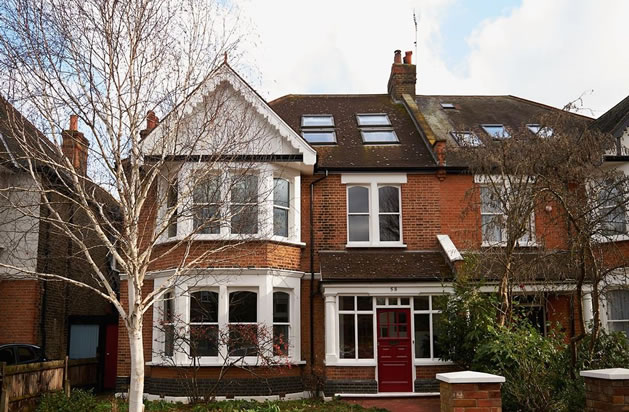 House on Perryn Road was the top priced property in recent months
The latest figures from the Land Registry for the W3 postcode area show that activity in the local property market remains low raising concerns about the large number of flats being built in the area.
There have been 65 sales reported in Acton so far in the last three months of 2019. This is well below the 151 transactions in the previous quarter although there are likely to be a significant number of late reported sales for the last three months of last year. Even so, by historic standards, turnover in the local market is slow.
Some local estate agents are privately expressing concern about the availability of buyers for all the new units planned in Acton. In recent months plans have been revealed for over two thousand new flats in Acton including TfL's massive development along Bollo Lane as well as the Friary Park scheme off Horn Lane. Some of the new stock is being built for rental and other units will be offered at a discount to market so as to be classed as affordable and these tend to sell more quickly. However, developers are very dependent on selling full price market units to ensure their projects are profitable.
In 2019 just 141 newly built flats were sold in Acton with 14 such transactions in the last quarter. There are a number of developments being marketed in the area at the moment such as Habington House on Avenue Road, Davenant Way off Church Road and Howell Court near Acton Town tube station and they have all seen some sales recently. However, the amount of stock for sale at the moment is a fraction of what could potentially come to the market over the next few years. In addition, the average sale price for a flat in W3 fell by 7.5% over last year.
One Acton-based agent said, "There was a bit of a pickup in the second half of last year and good units in good developments will sell but anything with a sub-standard location or aspect is currently very hard to shift. Even this increase is woefully insufficient to absorb the massive amount of supply in the pipeline. We face the danger of having a large number of half built and abandoned or completed but empty flats in the area unless there is a drastic change in government policy. Unwinding some of the measures to discourage buy to let has to be part of the answer."
Acton Property Prices (October - December 2019)

Area
Detached
Sales
Semi-det
Sales
Terraced
Sales
Flat/
mais
Sales
Overall
Ave
Total
Sales

W3 0

0

0

668750

4

0

0

596000

2

644500

6

W3 6

905000

1

912500

2

905562

2

408308

6

635543

11

W3 7

1125000

1

1086667

3

1037000

3

264333

6

698615

13

W3 8

0

0

816250

2

677857

7

472132

19

548143

28

W3 9

0

0

1004000

4

0

0

388333

3

740143

7

Total

1015000

2

893900

15

805594

12

426760

36

622600

65

Change in Quarter

-

-

3.0%

-28.6%

4.4%

-40.0%

-4.7%

-67.0%

13.1%

-57.0%

Change in year

-

-

-15.3%

7.1%

2.2%

-20.0%

-7.3%

-66.7%

8.5%

-53.2%

Change in three years

-

-

1.8%

87.5%

-8.8%

-14.3%

-16.8%

-73.7%

10.4%

-59.1%

Change in five years

-

-

16.3%

-28.6%

-3.1%

-36.8%

17.9%

-60.9%

26.0%

-50.8%

Change in ten years

-

-

96.1%

-16.7%

108.7%

-20.0%

74.2%

-56.1%

110.1%

-43.5%
The average price of a home in Acton rose by 8.5% to £622,600. Demand for houses held up relatively well compared to flats which contributed to the rise.
The highest price paid for a home during the period was for a six bedroom semi-detached house on Perryn Road which changed hands for £1,780,000 having been listed at £1,850,000. The Edwardian property has a large back garden with views of a local Church. There were three houses sold for over £1,500,000 in the three months.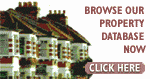 For the country as a whole prices grew by 1.4% in 2019 to reach an average of £215,282 according to the Nationwide House Price Index. The figures from National Statistics show a 2.2% rise to November 2019 to an average of £235,298.
Commenting on the figures, Robert Gardner, Nationwide's Chief Economist, said, "January saw a further modest pick-up in annual UK house price growth to 1.9%, from 1.4% in December. This follows twelve 12 successive months in which annual price growth had been below 1%.
"Indicators of UK economic activity were fairly volatile for much of 2019, but the underlying pace of growth slowed through the year as a result of weaker global growth and an intensification of Brexit uncertainty.
"Recent data continue to paint a mixed picture. Economic growth appeared to grind to a halt as 2019 drew to a close, though business surveys point to a pickup at the start of the New Year. "
The Royal Institution of Chartered Surveyors' (RICS) November 2019 UK Residential Market Survey reported that key measures of buyer demand point to sales remaining in negative territory, the uncertainty surrounding the 2019 General Election and Brexit being the likely cause of suppressed activity. However, there is an expectation that a more stable trend is likely to emerge over the coming three months.
The Bank of England's Agents' summary of business conditions – 2019 Q4 reported that the housing market remained subdued, mainly due to the October Brexit deadline and the General Election. Contacts reported that house prices were modestly down on a year ago in the south and modestly up elsewhere.
Robert Gardner added: "Looking ahead, economic developments will remain the key driver of housing market trends and house prices. Much will continue to depend on how quickly uncertainty about the UK's future trading relationships lifts, as well as the outlook for global growth.
"Overall, we expect the economy to continue to expand at a modest pace in 2020, with house prices remaining broadly flat over the next 12 months."
There are regular updates on the local property market in the ActonW3.com newsletter. To register to receive it click here.
February 13, 2020