Average home in W3 still costs over half a million
The average home in Acton still costs over half a million pounds according to the latest official figures.
The Land Registry are reporting that during the second quarter of 2014 residential property sales in the W3 post code area averaged £502,638. This represents a marginal fall from the previous three months but a rise of 10.5% when compared to last year.
Flats have been the strongest area of the market most recently with both prices and volumes continuing to rise. There were 98 properties of this type sold during the quarter at an average price of £335,497, an all-time high.
Demand was also strong for semi-detached homes but there were only 20 terrace houses sold during the period.
Lauren Stevenson, Senior Sales Negotiator, at local estate agents Aston Rowe, commented, "Over the past couple of months we have seen a much healthier market being established in the market partly due to new MMR (Mortgage Market Review) procedures which regulate borrowing from lenders. We have observed a greater degree of stock coming to the market meaning that the onus of realistic pricing is of great importance. Whilst we proceed through this period it is imperative to ensure that property is being shown looking at its best as buyers now have a greater choice of stock available to choose from. Approaching the September market we expect to see this historically busy period as buoyant as ever."
John Rigg, Director at London Estates said, "Prices have flattened in the second quarter although confidence is high from both vendors and buyers a like.
Asking prices are still bullish at vendors' requests, but sale and asking prices have a slightly wider than usual gap."
His firm have seen a greater than 30% increase in the number of applicants registering for sales compared with the first quarter particularly within the 1,2 and 3 bedroom apartment market.
He added, "We are expecting the September market to be strong with demand out stripping supply again, and that bodes for even higher asking prices, if you were looking to sell then start preparing now."
Faisal Yousuf of City Deal Estates said, "Acton property continues to attract interest from buyers, albeit at a more moderate pace. Supply increase, the prospect of rising interest rates and tougher lending rules have certainly played their part in cooling property prices. Smaller midmarket properties favoured by buy to let investors remain in demand, especially as landlords continue to receive strong rental income."
Rudolph Diesel of Orchards of London struck a note of caution saying, "there has been some cooling of house prices in Central London in recent weeks and, whilst activity levels remain strong, the frantic levels of activity seen earlier in 2014 are subsiding.
"With summer holidays dominating many people's agendas at the current time, it is likely to be the autumn before there is another pick-up in activity and this is likely to be at a steadier level as the effects of the mortgage market review have made the obtaining of a mortgage a more time consuming process and talk of a rise in interest rates become more pronounced.
"There does however remain a shortage of good quality housing supply and this will ensure that property values at least hold as we look to the future."
Over the longer term flats still lag behind houses in price growth, a phenomenon which is common to most parts of London due to the shortage of family homes. House prices have more than doubled in Acton over the last decade with flat prices up by just under 70% over the same period.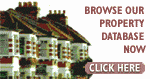 The average price in London during the month of June was £437,608 which is up by 16.4% compared with the same month in 2013. For England and Wales as a whole the average is now £172,011 compared with the peak of £181,466 in November 2007 up by 6.4%.
The most up-to-date figures available show that during April 2014 the number of completed house sales in England & Wales increased by 31 per cent to 66,659 compared with 51,022 in April 2013.
The number of properties sold in England and Wales for over £1 million in April 2014 increased by 39 per cent to 1,028 from 740 in April 2013.
In a forthcoming edition of the ActonW3.com newsletter there will be a complete listing of recent property sales in the area. To register to receive it click here.
Acton Property Prices (April - June 2014)

Area

Detached

Sales

Semi-detached

Sales

Terraced

Sales

Flat/
mais

Sales

Overall Ave

Overall Sales

W3 0
665000
1
470000
3
728333
3
376238
4
524086
11
W3 6
0
0
945357
7
639571
7
306670
33
451375
47
W3 7
860000
2
697158
6
968333
3
349417
33
462243
44
W3 8
0
0
955000
1
500245
5
312106
18
378089
24
W3 9
0
0
1108193
12
800000
2
410495
10
791803
24
Total
795000
3
912544
29
683411
20
335497
98
502638
150
Change in Quarter
-36.6%
-50.0%
25.5%
38.1%
-0.4%
-42.9%
2.5%
16.7%
-1.2%
2.7%
Change in year
-32.0%
-25.0%
21.4%
-6.5%
20.9%
-28.6%
8.4%
-5.8%
10.5%
-10.2%
Change in three years
-
66.8%
81.3%
37.4%
-37.5%
30.5%
44.1%
38.3%
29.3%
Change in five years
-
113.2%
52.6%
72.4%
-4.8%
43.3%
145.0%
55.7%
87.5%
Change in ten years
-
148.0%
-37.0%
111.8%
-47.4%
69.3%
-32.4%
94.0%
-36.2%
August 14, 2014