Property prices are still increasing
Latest figures from the Land Registry for the first quarter of this year show that it now costs on average around half a million pound to buy a property in Acton.
In keeping with the rest of London the increases have shown no sign of slowing down and are now at an all time high.
If you had bought somewhere in W3 ten years ago and were now on the move you are likely to double your money on the sale - this may be good news for some but won't bring any comfort to new buyers.
Terraced house prices and flat prices are also also at a peak, an average terrace is now well over £600,000.
The volume of sales is down year on year but still way above levels seen during times of financial economic crisis.
Director of Aston Rowe Estate Agents, Billy Rowe, said: '' The market in Acton is still performing exceptionally well, and we are achieving record prices for certain types of properties, or on certain roads. Prices for some terraced cottages in Poet's corner are beginning to exceed the £1m barrier and exceptional two bedroom flats in the right locations are exceeding over £600k. We recently agreed a 1 bedroom garden flat at over £1,000 per square foot, which is truly impressive for this area.''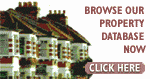 Over the last twelve months London as a whole has seen a rise in average values of 12.4% making it the strongest performing area in the country. The average house in the capital now costs £414,490.
For England and Wales as a whole, Land Registry figures show that the average prices is up by 5.6% over the last year to £ 169,124 although they are down compared with February.
Repossession volumes decreased by 31 per cent in January 2014 to 979 compared with 1,420 in January 2013.
The most up-to-date figures available show that during January 2014 the number of completed house sales in England & Wales increased by 46 per cent to 63,123 compared with 43,373 in January 2013.
The number of properties sold in England and Wales for over £1 million in January 2014 increased by 61 per cent to 1,011 from 628 in January 2013.
In a forthcoming edition of the ActonW3.com newsletter there will be a complete listing of recent property sales in the area. To register to receive it click here.
Acton Property Prices (January - March 2014)

Area

Detached

Sales

Semi-detached

Sales

Terraced

Sales

Flat/
mais

Sales

Overall Ave

Overall Sales

W3 0

0

0

520833

6

635707

7

425500

2

561730

15

W3 6

1230250

2

660375

4

895143

7

296824

23

505415

36

W3 7

1125000

2

1315000

2

653228

10

345436

29

498371

43

W3 8

0

0

742475

2

615995

10

317075

20

437075

32

W3 9

1405000

2

769429

7

600000

1

347022

10

613311

20

Total

1253417

6

727021

21

685948

35

327468

84

508928

146

Change in Quarter

3.4%

200.0%

-14.6%

-19.2%

2.3%

-10.3%

8.4%

-33.3%

10.6%

-24.4%

Change in year

10.6%

-16.0%

23.7%

20.7%

10.3%

-34.4%

31.3%

-19.8%

Change in three years

23.2%

5.0%

45.6%

191.7%

43.7%

37.7%

50.9%

57.0%

Change in five years

97.8%

250.0%

41.3%

337.5%

24.2%

320.0%

52.3%

329.4%

Change in ten years

42.3%

20.0%

109.4%

-30.0%

115.2%

-30.0%

72.0%

-41.7%

100.3%

-36.2%
May 23, 2014