Rosemont Road property is area's third most expensive
The number of properties exchanging hands in Acton is at the highest level it's been in the last six years with average prices up 14.8% compared to last year.
Latest figures from the Land Registry show that 210 homes were sold in the last quarter (July - September) with flats (138) and terraced houses (40) accounting for the bulk of the sales.
Houses are still inevitably outperforming flats in terms of prices, traditional terraces are averaging out at £629,459 whilst flat buyers can expect to pay around £306,029.
Faisal Yousuf from citydeal estates says W3 property is at a premium:
'' We are increasingly using sealed bid situations as demand from buyers exceeds available stock. We see the number of transactions continuing to increase as first time buyers have easier access to finance through both Help to Buy and the increased appetite from high street lenders. Together with the continued international interest we see prices and transaction numbers rising into 2014.''
Of interest to those with a bit more money to spend - a house on Rosemont Road recently became the area's third most expensive at £1,775,000.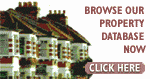 The September data from Land Registry's House Price Index shows that London remains the best performing property market in England and Wales. The average price of a home in the capital rose by 9.3% over the year to £393,462.
Jon Pishiri, RICS London residential spokesperson commented, "Increasing demand and continuing low supply are major determinants in London prices being pushed up. The Help to Buy initiative coupled with rising rental values are further encouraging people to purchase a house as opposed to renting. There is an obvious need to increase supply to the market in order to address this problem."
For the country as a whole prices rose by 3.4% which takes the average property value in England and Wales to £167,063. Repossession volumes decreased by 28 per cent in July 2013 to 1,187 compared with 1,645 in July 2012.
The number of properties sold in England and Wales for over £1 million in July 2013 increased by 34 per cent to 1,143 from 852 in July 2012.
In a forthcoming edition of the ActonW3.com newsletter there will be a complete listing of recent property sales in the area. To register to receive it click here.
Acton Property Prices (July - September 2013)
Area
Detached
Sales
Semi-Det
Sales
Terraced
Sales
Flat/
Mais
Sales
Total Ave
Total Sales
W3 0
591000
2
547279
7
328833
6
465730
15
W3 6
825000
1
752500
4
784350
10
264142
48
386624
63
W3 7
1200000
1
585000
3
521995
10
309507
28
400980
42
W3 8
-
-
950000
1
637227
13
343096
42
422214
56
W3 9
1203000
5
901630
15
-
-
321714
14
707160
34
Total
1148571
7
816858
25
629459
40
306029
138
456533
210
Change in Quarter
-1.7%
75.0%
8.7%
-19.4%
11.4%
42.9%
-1.1%
32.7%
0.3%
25.7%
Change in year
-
-
17.7%
13.6%
15.2%
14.3%
8.1%
35.3%
14.8%
32.1%
Change in three years
-
-
20.2%
-10.7%
29.0%
66.7%
23.8%
29.0%
24.6%
29.6%
Change in five years
-
-
80.1%
177.8%
53.3%
110.5%
13.0%
220.9%
37.8%
195.8%
Change in ten years
-
-
126.0%
-30.6%
113.1%
-2.4%
64.0%
25.5%
87.0%
12.3%
Acton Property Prices (April - June 2013)
Area
Detached
Sales
Semi-Det
Sales
Terraced
Sales
Flat/
Mais
Sales
Total Ave
Total Sales
W3 0
0
0
517681
8
531500
6
465833
6
506273
20
W3 6
740000
1
824111
9
602400
10
259270
25
459172
45
W3 7
1317500
2
825042
6
515825
6
320452
29
464495
43
W3 8
0
0
450000
1
580790
5
310994
36
346423
42
W3 9
1300000
1
906421
7
612000
1
301625
8
627644
17
Total
1168750
4
751731
31
565139
28
309410
104
454977
167
Change in Quarter
-
-
14.4%
24.0%
1.9%
-3.4%
4.2%
-18.8%
17.4%
-8.2%
Change in year
-
-
28.1%
24.0%
5.3%
0.0%
9.3%
-18.8%
24.9%
-7.7%
Change in three years
-
-
49.9%
14.8%
30.0%
12.0%
22.9%
35.1%
34.0%
29.5%
Change in five years
-
-
31.6%
106.7%
12.9%
154.5%
12.8%
76.3%
27.8%
96.5%
Change in ten years
-
-
128.1%
-11.4%
70.3%
-31.7%
64.7%
-3.7%
84.3%
-9.2%
November 21, 2013