Busiest three months in last five years for home sales
The Acton property market is buzzing according to local estate agents.
Latest figures showing the recent buoyancy of sales appears to have continued into 2013.
Land Registry data shows that 182 properties were reported as changing hands in the first three months of this year in the W3 post code area. This makes it the busiest quarter since 2007. In 2009 just 34 sales were transacted in the same three month period.
Donald Collins from Go View London says: '' We are finding a lot of people are now deciding on Acton with its leafy streets and great transport links and it's becoming extremely popular with buyers.
''As more young families have moved into the area in recent years shops, cafes and local amenities have responded in a positive fashion and there is a definite buzz around the place."
Paul Connolly, Managing Director from Orchards agrees: "Acton is definitely one of the most up and coming area in West London - and rightly so! There has been a lot of interest from both developers and buyers in the last 3 or 4 years due to its close proximity to central London and recent improvements to the already well-connected transport links. Crossrail is adding Acton Main Line to its route, providing easy access to the bustling West End.
''It is a very trendy, cosmopolitan area but still offers a great community environment for young families wanting to get more for their money in terms of the size of properties but also remain close to the city. Acton allows you to own a home in the 'W' postcode without the larger price tags that tend to come with properties in Ealing and Chiswick."
Prices have drifted off slightly from the record highs seen at the end of last year. The average price of a home in Acton fell below the £400,000 mark to £387,474 down 6.8% on the previous three months but still up by 8.0% on the same period last year.
Fewer larger properties have been sold so far this year and more lower priced flats driving down the overall average.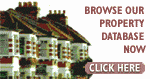 The March data from Land Registry's House Price Index shows that London remains the best performing property market in England and Wales. The average price of a home in the capital rose by 9.6% over the year to £374,568.
For the country as a whole prices only rose by 0.2% which takes the average property value in England and Wales to £161,793. London has seen a rise in repossessions which were up by 28% in January 2013 compared with the same month in 2012.
The numbers below are subject to revision as is it usual that some properties are added late to the Land Registry's database.
In a forthcoming edition of the ActonW3.com newsletter there will be a complete listing of recent property sales in the area. To register to receive it click here.
Acton Property Prices - January to March 2013

Area

Semi-Det

Sales

Terraced

Sales

Flat/Mais

Sales

Total Averages

Total Sales

W3 0

476237

4

513333

6

414222

11

454352

21

W3 6

823750

4

540730

13

266095

21

418750

38

W3 7

532111

9

706500

4

289714

51

349850

64

W3 8

0

0

523833

6

297915

36

330189

42

W3 9

805650

8

0

0

262333

9

518012

17

Total

657366

25

554431

29

296920

128

387464

182

Change in Quarter

-1.6%

-24.2%

0.8%

3.6%

-5.2%

8.5%

-6.8%

1.7%

Change in year

9.0%

47.1%

18.3%

11.5%

13.0%

75.3%

8.0%

56.9%

Change in three years

15.5%

0.0%

39.4%

20.8%

23.6%

42.2%

18.6%

30.9%

Change in five years

11.0%

-7.4%

19.9%

31.8%

6.6%

39.1%

5.5%

29.1%

Change in ten years

80.5%

-30.6%

81.3%

-21.6%

69.0%

40.7%

57.2%

11.0%
Acton Property Prices - October to December 2012

Area
Semi-Det
Sales
Terraced
Sales
Flat/Mais
Sales
Total Ave
Total Sales
W3 0
0
0
517000
6
390600
5
459545
11
W3 6
769300
5
605200
5
281555
28
388317
38
W3 7
512000
11
597722
9
332082
59
387397
79
W3 8
652664
7
487150
8
272565
13
428900
28
W3 9
800955
10
0
0
305115
13
520698
23
Total
668385
33
550168
28
313044
118
415646
179
Change in Quarter
-3.7%
50.0%
0.7%
-20.0%
10.6%
15.7%
4.5%
12.6%
Change in year
11.1%
37.5%
1.1%
86.7%
36.4%
38.8%
22.4%
44.4%
Change in three years
46.6%
83.3%
42.5%
86.7%
27.8%
43.9%
40.2%
55.7%
Change in five years
27.5%
26.9%
16.3%
-15.2%
13.4%
-8.5%
20.5%
-4.8%
Change in ten years
88.3%
-25.0%
76.2%
-34.9%
72.3%
-11.3%
71.9%
-18.6%
August 14, 2013