Buy-to-let investors keen on flats on South Acton estate
Activity in the Acton property market seems to be switching to ex-local authority units with agents claiming strong investor interest in homes on the South Acton estate.
Of the 71 properties reported as sold to the Land Registry since the beginning of March over 20 were on the Bollo Bridge Road. This has driven the average sale price in the W3 post code area below the peak of over £400,000 seen at the end of last year but it does not appear to signify a general decline in prices.
Faisal Yousuf, of City Deal Estates said of the current local market, "Many of our overseas investors and professional landlords seek high yields; given limited supply and high prices, ex-local authority properties can represent good value. However, the risks associated with purchasing ex-local authority properties should be carefully considered."
Agents are promoting former council homes with promises of 8%+ yields for buy to let purchasers and this has led to one unit in Charles Hocking House changing hands for over £400,000.
The most expensive property sold in Acton during this time was on Goldsmith Avenue costing £1,05,000.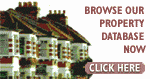 The April data from Land Registry's House Price Index shows that London remains the best performing property market in England and Wales. The average price of a home in the capital rose by 6.2% over the year to £375,795.
For the country as a whole prices only rose by 0.7% which takes the average property value in England and Wales to £161,458.
The most up-to-date figures available show that during February 2013, the number of completed house sales in England and Wales decreased by 3 per cent to 43,573 compared with 44,829 in February 2012.The number of properties sold in England and Wales for over £1 million in February 2013 increased by 3 per cent to 488 from 475 in February 2012. London has seen a fall in repossessions which were down by 29% to 117 in February 2013 compared with the same month in 2012.
The numbers below are subject to revision as is it usual that some properties are added late to the Land Registry's database.
A regular market review of the local property scene appears on the site. You can click here for the latest update and analysis.
If your agent is claiming to be marketing your property effectively and it doesn't appear on ActonW3.com it may be time to choose a new agent.
Properties Sold in Acton W3 - March/ April 2013

Deed date
Address
Price £)
26/04/2013
18 Goldsmith Avenue, W3 6HN

1,050,000

26/04/2013
31 Goldsmith Road, W3 6PX

500,000

25/04/2013
77 Valetta Road, W3 7TG

380,000

23/04/2013
181 Old Oak Common Lane, W3 7DW

500,000

22/04/2013
57b Summerlands Avenue, W3 6EW

315,000

12/04/2013
Flat 337, Bromyard House, Bromyard Avenue, W3 7BS

490,000

12/04/2013
Flat A, 29 Friars Place Lane, W3 7AQ

424,950

11/04/2013
42 Eastbourne Avenue, W3 6JW

425,000

05/04/2013
37 Grasmere Avenue, W3 6JT

575,000

05/04/2013
56 Beech Avenue, W3 7JZ

250,000

05/04/2013
120 Cotton Avenue, W3 6YG

224,950

03/04/2013
Flat 6, 11 Avenue Crescent, W3 8ET

350,000

03/04/2013
46a Petersfield Road, W3 8NY

290,500

02/04/2013
71 Princes Avenue, W3 8LX

585,000

02/04/2013
30b Burlington Gardens, W3 6BA

260,000

28/03/2013
34 Meon Road, W3 8AN

540,000

28/03/2013
32 Bollo Bridge Road, W3 8AT

350,000

28/03/2013
Flat 11, Charles Hocking House, Bollo Bridge Road, W3 8DA

350,000

28/03/2013
32 Birkbeck Road, W3 6BQ

330,000

28/03/2013
Flat 1, Springfield Court, Lynton Road, W3 9EA

240,000

26/03/2013
39 Dordrecht Road, W3 7TF

666,000

26/03/2013
Flat 1, Buckingham House, Monks Drive, W3 0EE

469,950

25/03/2013
Flat 10, 353 Uxbridge Road, W3 9RH

400,000

25/03/2013
Flat 65, Napier House, Bromyard Avenue, W3 7FF

375,000

25/03/2013
Flat 2, 79 Church Road, W3 8PX

230,000

22/03/2013
16 Baldwyn Gardens, W3 6HL

940,000

22/03/2013
82a Twyford Avenue, W3 9QF

760,000

22/03/2013
Flat 333, Bromyard House, Bromyard Avenue, W3 7BS

450,000

22/03/2013
Flat 31, Charles Hocking House, Bollo Bridge Road, W3 8DA

410,000

22/03/2013
Flat 27, Charles Hocking House, Bollo Bridge Road, W3 8DA

380,001

22/03/2013
Flat 23, Charles Hocking House, Bollo Bridge Road, W3 8DA

372,000

22/03/2013
Flat 15, Charles Hocking House, Bollo Bridge Road, W3 8DA

345,000

22/03/2013
Flat 7, Charles Hocking House, Bollo Bridge Road, W3 8DA

340,000

22/03/2013
22 Bollo Bridge Road, W3 8AT

330,000

22/03/2013
18 Bollo Bridge Road, W3 8AT

325,000

22/03/2013
30 Bollo Bridge Road, W3 8AT

325,000

22/03/2013
Flat 4, Charles Hocking House, Bollo Bridge Road, W3 8DA

325,000

22/03/2013
26 Bollo Bridge Road, W3 8AT

316,751

22/03/2013
8 Bollo Bridge Road, W3 8AT

315,000

22/03/2013
14 Bollo Bridge Road, W3 8AT

315,000

22/03/2013
Flat 9, Charles Hocking House, Bollo Bridge Road, W3 8DA

300,000

22/03/2013
12 Bollo Bridge Road, W3 8AT

250,000

22/03/2013
28 Bollo Bridge Road, W3 8AT

250,000

22/03/2013
Flat 13, Charles Hocking House, Bollo Bridge Road, W3 8DA

250,000

22/03/2013
20 Bollo Bridge Road, W3 8AT

242,000

22/03/2013
Flat 25, Charles Hocking House, Bollo Bridge Road, W3 8DA

235,000

22/03/2013
Flat 21, Charles Hocking House, Bollo Bridge Road, W3 8DA

232,000

22/03/2013
Flat 17, Charles Hocking House, Bollo Bridge Road, W3 8DA

230,000

22/03/2013
Flat 5, Charles Hocking House, Bollo Bridge Road, W3 8DA

230,000

21/03/2013
Flat 19, Charles Hocking House, Bollo Bridge Road, W3 8DA

380,000

18/03/2013
Flat 219, Bromyard House, Bromyard Avenue, W3 7BN

238,500

15/03/2013
11 Eastbourne Avenue, W3 6JR

499,999

15/03/2013
Flat 28, Bronte Court, Gunnersbury Lane, W3 8HF

316,000

15/03/2013
Flat 1, 37 Essex Road, W3 9JA

302,000

15/03/2013
Flat 10, York House, Grafton Road, W3 6PE

240,000

15/03/2013
Flat 33, Poulton Court, Victoria Road, W3 6EJ

170,000

14/03/2013
Flat 274, Bromyard House, Bromyard Avenue, W3 7BS

297,500

13/03/2013
Flat 94, Ebbett Court, Victoria Road, W3 6BX

247,500

08/03/2013
17 Summerlands Avenue, W3 6EN

550,000

08/03/2013
12 Lowfield Road, W3 0AY

440,000

08/03/2013
Flat 137, Trentham Court, Victoria Road, W3 6BF

217,000

08/03/2013
105 Cotton Avenue, W3 6YG

135,000

07/03/2013
60 Western Avenue, W3 7TY

400,000

07/03/2013
Flat 1, 79 Church Road, W3 8PX

240,000

06/03/2013
Flat 8, Emanuel Court, Emanuel Avenue, W3 6JP

211,000

04/03/2013
108 Princes Gardens, W3 0LJ

585,000

01/03/2013
12 Gunnersbury Crescent, W3 9AA

710,000

01/03/2013
83 Davis Road, W3 7SF

435,000

01/03/2013
179 The Vale, W3 7RW

270,000

01/03/2013
Flat 165, Napier House, Bromyard Avenue, W3 7FL

245,700

01/03/2013
50 Beechwood Grove, W3 7HY

135,000
Previous Property Sales in Acton
June 20, 2013