Average price back over £400,000 during the month
The latest official figures continue to show brisk turnover and high prices for property in the W3 post code area.
The average price of a property sold in Acton during the month of February was £439,624. There have been 46 homes sold during that period for a total turnover during the month of over £20,000,000
The most expensive property sold in Acton during this time was on Creffield Road costing £1,350,000. This is the sixteenth highest priced home in the area.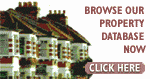 According to the Land Registry, London property prices continue to lead the rest of the country rising by 6.3% in February compared with the same month in 2012. The average price of a home in the capital is now £370,819. This is down slightly on the previous month. For England and Wales as a whole over the same period average prices rose by just 1.0% to reach £162,606.
The most up-to-date figures available show that during December 2012, the number of completed house sales in England and Wales decreased by 15 per cent to 53,860 compared with 63,600 in December 2011. The number of properties sold in England and Wales for over £1 million in December 2012 increased by 19 per cent to 598 from 501 in December 2011.
The numbers below are subject to revision as is it usual that some properties are added late to the Land Registry's database.
A regular market review of the local property scene appears on the site. You can click here for the latest update and analysis.
If your agent is claiming to be marketing your property effectively and it doesn't appear on ActonW3.com it may be time to choose a new agent.
Properties Sold in Acton W3 - February 2013

Deed date
Address
Price £)
28/02/2013
34 Second Avenue, W3 7RX

549,000

28/02/2013
Flat 7, Essex House, Links Road, W3 0EJ

410,000

28/02/2013
18 Berrymead Gardens, W3 8AA

365,000

28/02/2013
Flat 233, Bromyard House, Bromyard Avenue, W3 7BN

295,000

28/02/2013
Flat 4, Gregory House, Stanley Gardens, W3 7RZ

247,500

27/02/2013
Flat 6, Gregory House, Stanley Gardens, W3 7RZ

250,000

27/02/2013
Flat 4, 42 Birch Grove, W3 9SS

179,000

25/02/2013
Flat 9, Poets Court, 52 Churchfield Road, W3 6DA

480,000

25/02/2013
24 Hoylake Road, W3 7NP

430,000

25/02/2013
58 Western Avenue, W3 7TY

410,000

21/02/2013
7 Montague Gardens, W3 9PT

825,000

21/02/2013
Flat 4, 1 Cumberland Park, W3 6SY

330,000

21/02/2013
Flat 28, Coopers Court, Church Road, W3 8PN

300,000

21/02/2013
8 Elizabeth Gardens, W3 7SJ

234,000

19/02/2013
17 Hillcrest Road, W3 9RN

852,250

19/02/2013
38 Meon Road, W3 8AN

549,950

19/02/2013
9 Winchester Street, W3 8PA

357,000

18/02/2013
39 Park View, W3 0PU

530,000

18/02/2013
Flat 174, Napier House, Bromyard Avenue, W3 7FL

427,000

18/02/2013
38 Larden Road, W3 7SU

364,000

15/02/2013
91 Old Oak Road, W3 7HP

660,000

15/02/2013
36 Ashfield Road, W3 7JJ

610,000

15/02/2013
5 Foster Road, W3 7AL

515,000

15/02/2013
34 Noel Road, W3 0JU

495,000

15/02/2013
Flat 181, Napier House, Bromyard Avenue, W3 7FL

435,000

15/02/2013
Flat 427, Bromyard House, Bromyard Avenue, W3 7BY

350,000

15/02/2013
139 Valetta Road, W3 7TA

325,000

15/02/2013
Flat 160, Napier House, Bromyard Avenue, W3 7FL

315,000

15/02/2013
Flat 182, Napier House, Bromyard Avenue, W3 7FL

260,000

15/02/2013
Flat 3, 43 Cumberland Road, W3 6EZ

230,000

14/02/2013
50 Julian Avenue, W3 9JF

693,000

14/02/2013
35 Vale Court, The Vale, W3 7SA

140,000

13/02/2013
71 Creffield Road, W3 9PS

1,325,000

12/02/2013
106 Princes Gardens, W3 0LJ

610,000

08/02/2013
27 Vyner Road, W3 7LY

615,000

08/02/2013
40 Milton Road, W3 6QA

560,000

08/02/2013
10 Deena Close, Queens Drive, W3 0HR

445,000

08/02/2013
54 Brouncker Road, W3 8AQ

333,500

08/02/2013
1 Larden Road, W3 7ST

324,950

08/02/2013
Flat 88, Bromyard House, Bromyard Avenue, W3 7BF

162,414

06/02/2013
Flat 153, Napier House, Bromyard Avenue, W3 7FL

241,150

05/02/2013
5 Cumberland Park, W3 6SY

290,000

04/02/2013
Flat 158, Napier House, Bromyard Avenue, W3 7FL

413,000

01/02/2013
46 Maldon Road, W3 6SZ

800,000

01/02/2013
59 Anthony Court, Larden Road, W3 7DY

350,000

01/02/2013
35 Davis Road, W3 7SE

340,000

01/02/2013
Flat 41, Bromyard House, Bromyard Avenue, W3 7BE

250,000
Previous Property Sales in Acton
June 18, 2013