Planning committee vote to defer decision on demolition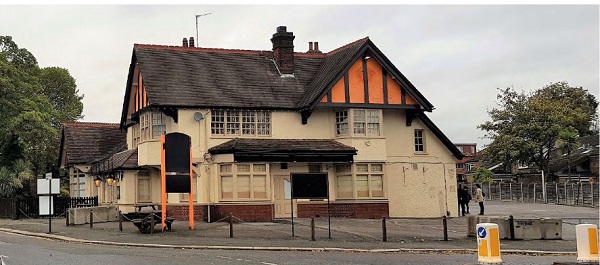 Campaigners hoping to save a pub in East Acton from demolition are celebrating after the Goldsmith's Arms was given a reprieve.
Ealing Council's planning committee voted this Wednesday (19 June) by 5 to 2 to defer the decision after considering a report from planning officers recommending that the plan be given approval.
Councillors at the meeting were critical of the marketing evidence submitted by the applicant which argued that a pub was not viable on the site. It was claimed that it was not sustainable at a time when other pubs are closing and that a pub operated by the community no longer appears feasible.
The campaign to save the pub believe the decision will provide the opportunity to get the freehold of the site back on the market so it can be acquired as a pub.
The proposal would have seen the demolition of the Goldsmiths Arms on East Acton Lane to construct 65 new housing units in buildings ranging from three to six storeys. All the homes were to be classed as affordable, and the development would also have commercial space which could house shops, a gym, or even a replacement pub.
Of the 231 public comments on the council's planning website, eight supported the proposal. The remainder objected to the development because of fears of overcrowding and it being out of character with the area.
Jacqueline Davis has spearheaded the efforts to save the pub, creating an online and written petition that she says has attracted nearly 4,000 signatures. She presented it to the council in advance of the meeting at which the decision was made. She says her research has found a pub or equivalent coach house has sat on the site for roughly two centuries.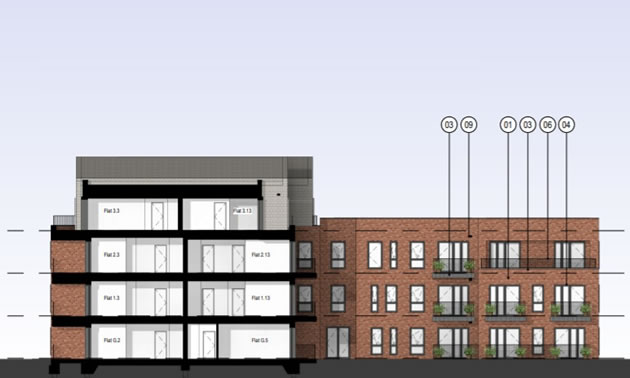 Drawings show proposed new housing on East Acton Lane
The pub closed its doors in September 2017, after being sold to developer MHA.
We have asked Metropolitan Thames Valley (MTV) Housing, who are leading the redevelopment, and MHA for comment about the decision.
Previously a representative from MHA which owns the freehold said the property would not be put up for sale if the planning permission was rejected.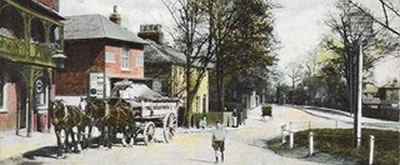 The site has a long history of hosting pubs. Picture: Jacqueline Davis
Written with contributions from Ged Cann - Local Democracy Reporter

June 18, 2019