Campaigners challenge proposals for new housing scheme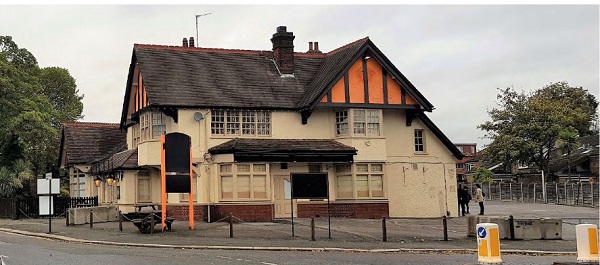 A consultation is underway over plans to demolish a 200- year-old Acton pub and replace it with a 'mixed-use' housing scheme with 72 flats.
The Goldsmiths Arms in East Acton closed in September 2017 and despite a huge campaign to keep it as a pub the freeholders ( MHA London) claim there has been very little interest from other possible operators.
Metropolitan Thames Valley Housing ( MTVH) now want to develop the area and say '' The original building was demolished and a new pub built on a different part of the site around 1910-11, which has since been altered and extended. ... This site has the potential to deliver new commercial space as part of a fully affordable housing scheme.''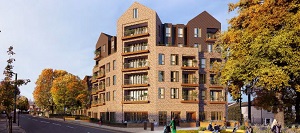 ( CGI of how it could look)
They are proposing the ground floor of their new development could be used for a pub, shop,nursery, or cafe and are seeking opinions before submitting a planning application to the London Borough of Ealing.
However, Goldsmiths Residents Association are fighting to keep the historic building a pub and are urging Ealing council to back them. '' For 200-years this historic pub has sat at the centre of the East Acton community. We believe that our pub can have a bright future serving a growing population in an area where the population continues to grow. We ask that Ealing Council give its' support to our campaign to preserve the Goldsmiths Arms in its' current form as a pub and community facility.''
Jacqueline Davis from Goldsmiths Residents Association, writing on the W3 forum, said: '' The Goldsmiths Arms is a pub, it was purchased as a pub. We are demanding that, in line with the Mayors Plan for London and the protection it affords London pubs, the Goldsmiths Arms is once again opened as a pub, restaurant and function room to serve the community. If the current owner does not want to do this we demand that he puts the freehold back on the market at the going rate for a pub. A community working together is powerful. Together we can win this
Nearly two thousand people have already signed the petition which is supported by the Ealing Central and Acton MP Rupa Huq who said: '' I was always behind this campaign but now having seen the plans this weekend I am implacably opposed to this development. The proposals are hideously ugly and completely out of keeping with the local area. There are deep suspicions that this family-friendly pub with its beer garden and childrens play area was run down by its last owners. Either way it contributed to the low rise, pleasant village green landscape of the area. This development must be resisted at all costs as the entire character of the area is at risk. I'd urge all readers to sign the petition and if anyone knows any publicans with deep pockets they should be encouraged to buy the pub lease which is still officially for sale.''
MTVH intend to submit a planning application 'before the end of the year'.
November 5th 2018