Injured while attempting to detain teenage suspect
Two police officers have been stabbed on Acton High Street in an incident believed to have involved a seventeen-year-old boy.
The officers were on patrol in a marked police car in Acton High Street at about 2.25am on Tuesday, 13 February when they saw two males acting suspiciously. When they pulled up alongside them they ran off so the officers pursued them on foot.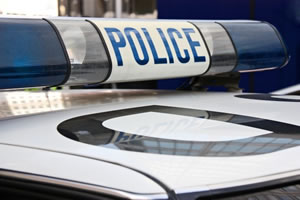 As they tried to detain one of the suspects, a 17-year-old male, he allegedly became aggressive and, according to the police head-butted one of the officers in the face. A struggle continued during which both officers received stab wounds to their hands.
More officers arrived and the teenager was arrested on suspicion of attempted grievous bodily harm and possession of an offensive weapon.
He has been taken to a north London police station where he remains in custody.
Both officers received first aid at the scene and were taken to a north London hospital. The first officer suffered facial injuries and a laceration to his hand. He has since been discharged from hospital. His colleague suffered a stab injury to his finger and requires surgery. He remains in hospital.
Ealing Borough Commander Chief Superintendent Paul Martin said, "This incident is a reminder of the dangers that police officers face on a daily basis while carrying out their duties protecting Londoners.
"Policing is by its very nature unpredictable - however no officer should be subject to such a violent attack.
"I have spoken with the officers who are in good spirits and we will support the officers and their families through this difficult time."
Any witnesses or anyone with information is asked to call Ealing CID on 101 quoting reference number 513/13FEB or Crimestoppers anonymously on 0800 555 111.

February 13, 2018