Clean up operation begins as second encampment leaves the area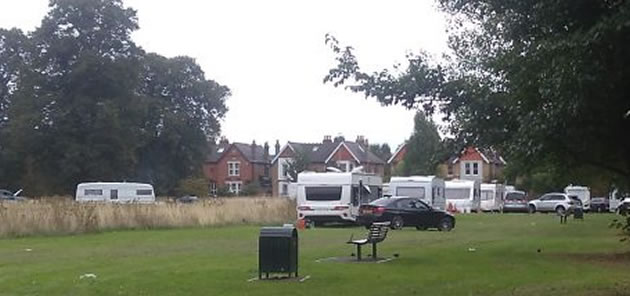 (Picture: Ealing Common Conservatives)
The second group of travellers who had taken up occupation on Ealing Common have moved on. Council contractors are now due to attend the site to begin the clean up operation.
Their departure came this Thursday (30 August) after local police served them notice under Section 61 of the Criminal Justice and Public Order Act which would have allowed them to forcibly remove the group if necessary and rendered them liable to criminal prosecution if they had remained or returned within three months.
Two groups of travellers had appeared on the Common since the Bank Holiday weekend and there had been a number of reports of anti-social behaviour. A fire was started on the Common on 27 August causing damage to a tree and there were reports of travellers racing around the Common on quad bikes.
A Section 77 notice was served on the encampment to leave the site by the end of this Thursday (30 August) by the Council and this was followed up by the Section 61 noticed issued by the police.
The latter notice requires the approval of a senior police officer. It can only be issued when there have been serious breaches of the peace or criminal disorder and the police have the resources in place to remove any group which has been served the order.
There is growing anger in Ealing after illegal encampments have appeared a number of times this year, with Ealing Common being a particular focus. The owners of the Orion Park estate in Northfields, recently turned into a rubbish dump by a group of travellers, say the waste should be cleared by the weekend. The police say they cannot confirm it is the same group who are now on Ealing Common.
Local councillor David Millican and the Ealing Fields Residents Association have been working to get the Orion Park area cleaned. Network Homes, the landowners, say, ''We have now instructed a professional waste removal company to dispose of the rubbish at Orion Park. The contractor will be on site tomorrow and will have cleared the site by Saturday. All items will be safely bagged and disposed off at the borough's waste handling plant and a road sweeper will be used to clear the site at the end of the job.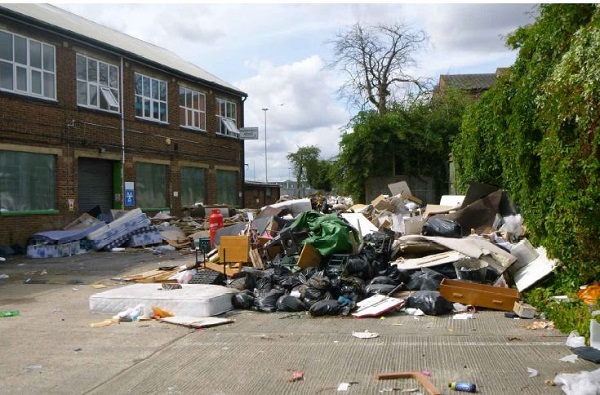 (Rubbish dumped at Orion Park. Picture: Ealing Fields Resident Association)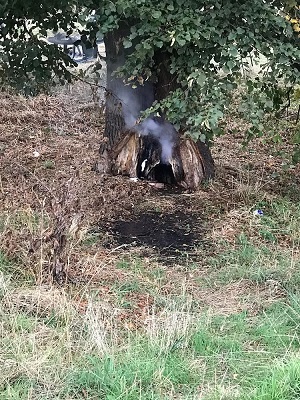 (Picture: Ealing Common Conservatives)
Cllr Joanna Dabrowska is pushing for a borough-wide injunction and is angry with the Council. She said, ''What needs to happen for Ealing Council to wake up? The common is yet again on fire, yet the council, being a bank holiday has no-one on duty. A recently-appointed traveller liaison officer is not the answer. We need to show that we will come down hard on those who are disrespectful towards our community, and are not welcome. Additionally, taxpayer-funded police and fire brigade time is wasted due to such nonchalant activities."
Ealing Council say, ''A borough-wide injunction is not a sustainable solution. All incursions will have individual issues attached to them, which is why we have a statutory duty to carry out welfare checks before issuing notices. The council's community safety and environment teams work together with the police to seek injunctions against those that are responsible for issues such as fly-tipping and are gathering evidence for use in civil and criminal actions against those individuals."
August 31, 2018