Chinese, coffee bar, circus style pub, and transport museum
A Chinese that's been serving the community for 40 years has been picked as top restaurant in Acton.

The consistently popular North China on the Uxbridge Road has been run by the Lou family all that time and Lawrence, the son of the original owner, is now in charge.
Customers say: ' It is one of the best, and most authentic Chinese restaurants outside of main central London', ' Simply the best neighbourhood Chinese in West London bar none.'
It's been voted as Acton's favourite in the Time Out Love London awards - The awards are given to cafes, restaurants, pubs and shops across the city, voted as most popular in their area by local residents. CJ'S cafe in North Acton was runner up.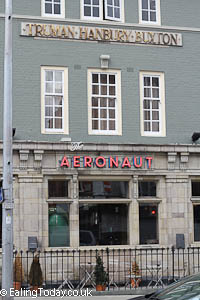 Acton's favourite pub/bar is the eclectic Aeronaut. Offering, food, drink, comedy, swing dancing and circus style entertainment the former Redback has been transformed into a super trendy hangout which wouldn't look amiss in the East End. The Dragonfly brewery at The George and Dragon, The Rocket, Vindinista and The Station House were all shortlisted.
The family run Fields came top in the cafe/coffee bar section with locals raving about the coffee and describing it as ' the best cafe in Acton', ' Great service Coffee to die for', ' Great value for money and friendly efficient service'
Italian deli Ciambella was runner up and Acton Park Cafe in East Acton shortlisted.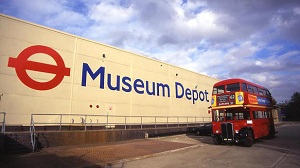 Open for the public only a couple of weekends a year but providing a great day out is the London Transport Museum in South Acton. It was winner in the culture section of the awards. It's described as 'A cornucopia of old school treasures from London's transport past.' Visitors say: ' A unique treasure of London's large transport heritage', ' 'An amazing treasure trove of transport history - the poster art is a particular highlight!'
Acton Town Hall Library came second with the 200 acre park Wormwood Scrubs Park shortlisted.
Park and Bridge and English Butchers also on Churchfield Road came top and second in the shop category.
Since the awards launched in September, nearly 16,000 nominations were received for venues across the capital. This was followed by close to 75,000 votes, revealing the most-loved spots in each category – cafés, restaurants, shops, local culture and pubs – in every area of London.
26th November 2015