Harlech Tower made famous as Nelson Mandela House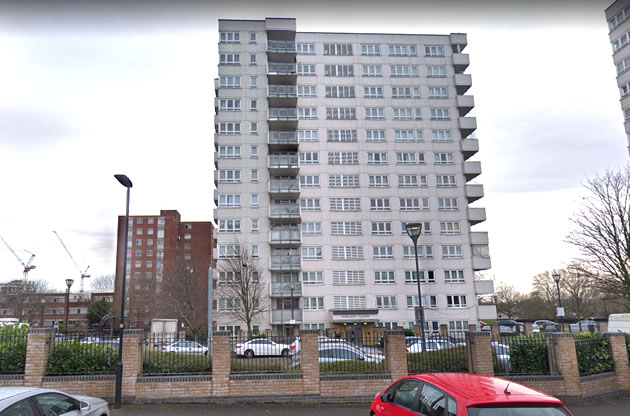 Harlech Tower. Picture: Google Streetview
The Acton tower block that was the home of Derek and Rodney Trotter is facing demolition after Ealing Council gave the go ahead for a redevelopment of the site.
Nelson Mandela House, the Peckham home of the characters from Only Fools and Horses, was actually Harlech Tower on the South Acton Estate.
A new block is to be built on the site as part of the Acton Gardens development after outline planning permission was given for the next phase of the scheme.
The application was submitted by planning consultancy Barton Willmore on behalf of Acton Gardens LLP. It includes as many social housing units as the existing development as well as shared ownership schemes. Ealing Council was recently given a grant of over £100 million to help it meet its target for genuinely affordable housing which is the largest in London.
The former council estate - which comprised of 50 tower blocks - was built between the fifties and seventies and is undergoing a huge transformation with the old housing stock including Harlech Tower all due to be demolished by 2024.
The area has been used as a backdrop for a variety of films and television programmes including war-torn Bosnia in Welcome to Sarajevo and the 2010 version of Brighton Rock.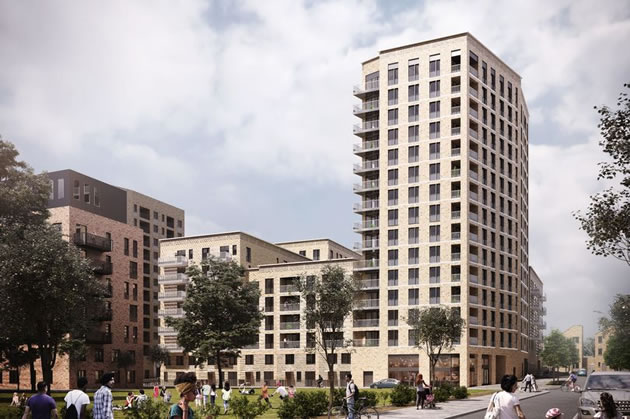 How the site will look after redevelopment. Picture: Barton Willmore
Bob McCurry, from Barton Willmore, said the approval of the application "not only heralds a milestone in the continued regeneration of this area, but also means we are a step closer to delivering new homes for 8,000 people and helping to provide a large proportion of the borough's affordable housing provision."
Mark Ludlow, from Acton Gardens LLP, added, "We genuinely welcome Ealing Council's decision which enables us to create more affordable and private homes at Acton Gardens, without comprising on quality, design and public amenities.
"London's housing needs have changed considerably since the original masterplan was conceived, so this revised masterplan will deliver a scheme that more closely matches the community's needs and desires."

January 4, 2019