New office and new recruits contributing to lots of new instructions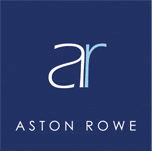 www.astonrowe.co.uk
103 Churchfield Road, Acton, W3 6AH
020 8992 3600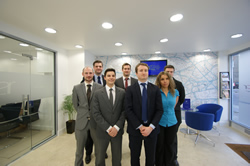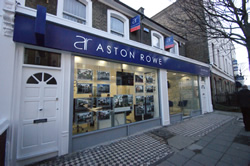 Aston Rowe are delighted to announce the reopening of their flagship Acton branch, after an extensive six week refurbishment programme to deliver a modern and contemporary office environment.
Run by two local directors, Billy Rowe and Luke Simpson, with over 15 years experience working in the local market, Aston Rowe has rapidly grown to prominence since their inception two years ago with an impressive local market share.
"We decided some time ago that a smart, high end office was a key part of reaffirming our position as a leading local Estate Agent, and as such we instructed one of the top industry interior designers to transform our double fronted office into professional and inviting working environment", says Luke Simpson director of Aston Rowe.
The impact has already been significant with a number of clients and residents positively commenting on the new look and there have also been an increase in new instructions as a result.
"We have already seen the impact of our new modern look, with a number of valuations booked in and we received instructions on five properties over £1m last week alone. Our new inviting meeting area has been well received with clients enjoying an espresso or cold drink during meetings and our backlit A3 window displays have attracted a number of walk in enquiries, especially the prominent A1 feature property", commented Billy Rowe, Sales Director of Aston Rowe.
In time for the new re launch, Aston Rowe have also been busy on the recruitment front, with a number of new appointments including the welcoming of Harry Hammonds, Assistant Sales Manager, who comes with a wealth of local experience.
With Aston Rowe going from strength to strength, they are ideally placed if you are looking to sell or let your property in 2013. Please contact Aston Rowe on 0208 992 3600 or alternatively visit the website at www.astonrowe.co.uk

Advertisement
January 30, 2013