Three from Wasps Ladies feature in England's Final victory
Related Links
Participate
Comment on this story on the forum
A group of players from local team Wasps Ladies helped England claim only their second Women's Rugby World Cup on Sunday, prevailing 21-9 over Canada in Paris.

Back row player 24-year-old Marlie Packer and veteran lock Joanna McGilchrist, 30, who had won over 50 caps even before this year's World Cup, both started for England in the team 's triumph at the Stade Jean Bouin in France.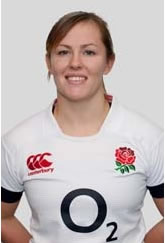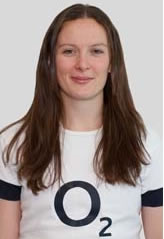 Marlie Packer and Joanna McGilchrist
30-year-old La Toya Mason, a scrum-half, also appeared as a second-half replacement. Another Wasps player, Claire Purdy, aged 34, was picked for the England Women's World Cup squad, but unfortunately did not make the final 22 for the Final.
England's women had reached the final of the tournament four times before Sunday's showdown, but on the past three occasions had left with runners-up medals, losing to New Zealand on each occasion.
They managed to break that losing run after beating first-time finalists Canada in a tight, gripping encounter. The players from Wasp Ladies, who train each week by Twyford Avenue, Acton played some part in England's win, with one nearly getting on the score sheet. Packer, who scored a brace against the Irish in the semi-final at her debut World Cup, came very close to the try-line with a barnstorming run mid-way through the first half.
The players have received an unaccustomed degree of media scrutiny as a result of their achievements, particularly since many members of the squad will return to normal, 9-to-5 jobs this week. The stories of Packer, a plumber, and McGilchrist, a physiotherapist, have both caught the attention of media organisations such as BBC Sport and the Guardian.


August 19, 2014