Tatami ticks all the boxes for an authentic Asian feast
Related Links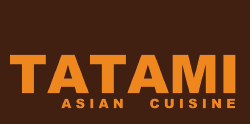 Tatami Asian cuisine 117 The Vale, Acton W3 0208 743 4232 rqinfor@gmail.com
Takeaway delivery in W3, W4, W6, W10, W12, W13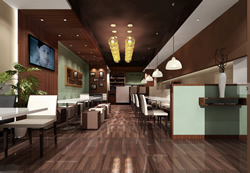 In the tranquil sea of domestic harmony that my wife and I enjoy together, there's just one small area of stormy water. The question of Chinese cuisine: which I absolutely love and which she, for reasons unknown, has always viewed with deep suspicion, only with extreme reluctance ever agreeing to join me in eating out Oriental-style. And only after endless moans and the familiar mantra 'oh well, I suppose I can always just have prawn crackers…'
So the first miracle of our evening out at Acton's Tatami was that I got her there in the first place (admittedly, ably assisted by two friends who share my tastes.) The second miracle began when she stopped grumbling and gave proper attention to the menu. With amazement I heard: 'but this isn't just Chinese – there's loads of things on here I'd like to try!'
Tatami clearly states that it covers Asian cuisine, not just Chinese, and it's a wide-ranging choice. Traditional Dim Sum or Japanese dishes featuring udon or ramen noodles; spicy Singaporean and Szechuan recipes; hearty Thai curries and of course the ever-popular satay. Enjoying a couple of Tsingtao beers and a crisp and fruity Californian white (£13.95/£3.80) while we deliberated, we picked owner Annie's brains about her most popular and/or unusual dishes. Combining her recommendations with several of our individual pet dishes, we ended up with a feast for four, ranging pretty respectably across the Asian continent in the process.
To start: sesame prawn toast with sweet and sour sauce; handmade King spring rolls; a quarter crispy aromatic duck served with pancakes and the usual accompaniments; from the Dim Sum section, steamed marinated pork Shanghai dumplings; and 'Salt & Pepper' squid with spring onions, chilli and garlic. And of course, to keep the missus quiet, prawn crackers (complimentary to those dining in). Prices per dish range from around £3.60 to £7.95 for the duck, though a quarter is more than enough for four sharing.
All our familiar favourites were great, particularly the deliciously light – rather than rubbery – prawn toast, but the house recommendations won gold. I'd never had a 'Salt & Pepper' dish and it was first class: subtly savoury with a slight chilli kick but letting the flavour of the squid hold its own. Thumbs up all round the table for the homemade spring rolls, of which the Tatami team is justifiably proud. Trust me, they're nothing like your average spring roll, where you can almost feel the oils coating your arteries. The wrap was light and crispy, the freshness of the filling apparent in every mouthful.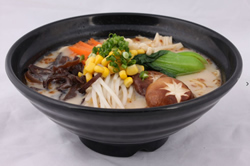 Taking the same tack with the mains we followed house recommendation for the Spicy Beef Japanese Ramen in soup (seaweed, carrot, sweetcorn, bamboo shoots, broccoli, £6.85); at around £7 apiece, one of the sizzling platters, available with various meats, and chicken in black bean sauce (my personal 'benchmark' dish, which I use as a gauge of any restaurant chef's artistry); a house Special Noodle with beef, chicken, pork, prawn at £6.80 and mushroom fried rice that was completely greedy and gratuitous but we couldn't resist.
The chicken in black bean sailed through my taste test and, much to my irritation, my wife chose that moment to decide that she liked it too. Luckily I successfully diverted her onto the sizzling platter, which made a nice complement with its spicier, drier consistency. We had a ramen connoisseur amongst us and she gave Tatami's take on it top marks: 'rich, flavoursome but not too spicy for the average sensitive British palate. A delicious meal in itself.' That's actually true of most dishes here and is what gives Tatami high scores in the value for money stakes too. Even without the excellent 'Lunch Special' deal – offering a good hot midday meal for something around a fiver ­– prices are really reasonable for such high-quality cooking. Plus you could eat here every day for a fortnight and not duplicate your choice of dish.
With its pastel-and-wood-panelling décor, combination of bench or table seating and wall-mounted telly showing quirky Japanese action movies and game shows, Tatami is no showy newcomer to the local restaurant scene. But this understated little venue has plenty to show off about, when it comes to skill in the kitchen and great value. The house motto, adorning the window and menu is: 'healthy eating, positive thinking, happy living'. To that I'd add 'can achieve miracles', as the wife left saying 'you know, I really enjoyed that…'
Stuart Webb
December 6, 2012