A quadrathlon event for Children In Need
Orchards of London are excited to be taking part in BBC's Children in Need. This year, Orchards of London have teamed up with family health and fitness club, The Park Club, who are hosting a quadrathlon event. A total of twenty-one team members from Orchards of London will be taking part in all four disciplines which include running, cycling, rowing and swimming.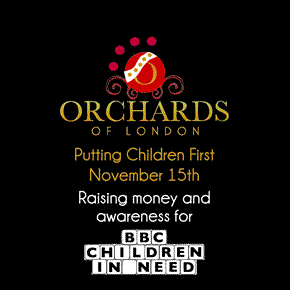 Rudolph Diesel, Marketing Director, says, "This is an incredibly exciting event. We love getting involved with charities and raising money for good causes. There will definitely be a lot of healthy competition especially as we have two teams representing Orchards of London. It is a great event for team-building, as we are coming together collectively to raise as much money and awareness as possible!"

Acton Sales Consultant, Matthew Morgan, is proud to be on the team and says, "I think Children in Need is a wonderful charity, they do so much for young people in the UK. I'm looking forward competing with the other teams participating from around the area. Quadrathlons are intense sporting events, but a challenge is something we relish in at Orchards of London."

Fundraising for Orchards of London has already started, the teams are welcoming, and encouraging everyone to donate to help change young children's lives. The aim is to raise £1,000 and more by Friday 15th November 2013.

Follow Orchards of London on their quadrathlon journey, and keep up to date with the event via Twitter, or on their JustGiving page: www.justgiving.com/OrchardsOfLondon.


November 14, 2013