Making a difference at Race For Life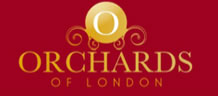 Orchards of London
7 Station Parade
Ealing Common, W5 3LD
020 8992 4242
171 Chiswick High Road W4 2DR
Thirteen ladies from Orchards of London participated in Race for Life in Hyde Park on Sunday 27th July 2014. The ladies ran, jogged and walked 5K to help beat cancer.
Every Friday leading up to the race, the ladies set fundraising themes from Pink Fridays – where team members were encouraged to wear pink, to Sweet Treats Friday where homemade cakes were brought in. As a team, a phenomenal amount of £2,000 was raised for Cancer Research UK; on the day over £1.3 million was raised collectively.
"The atmosphere on the day was fantastic! Over 10,000 people participated in the event to raise awareness for the charity and fight cancer. Orchards of London received an incredible amount of support and this is the largest amount we have raised for Race for Life to date – which is a terrific company record! This is the second year I've participated and each year our teams grow stronger. We're looking forward to taking part again next year and raising even more money for this special cause." says Hannah Daynes, Acton Lettings Manager.
The fastest finish time on the day was by Sarah Bence, Chiswick Assistant Sales Manager, and Alys Peacock, Chiswick Lettings Consultant, who finished the 5K race in just over twenty-six minutes.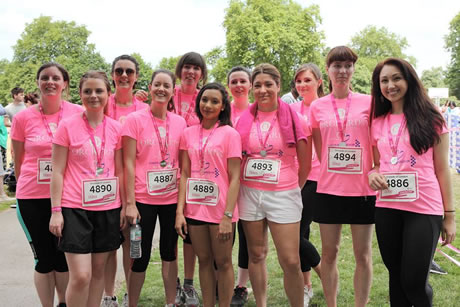 "It was a brilliant experience to take part in Race for Life with such a large team and cheer everyone on as they went around. We are all helping make a difference to thousands of lives affected by cancer and every single penny counts. As a team, we'd like to thank our fellow team members for all their support during our fundraising weeks, to our family and friends for all their donations, and especially Orchards of London for their continued support." Says Jameelah Bowden, Marketing Assistant.
To view the photographs from Race for Life, visit Orchards of London's Facebook page on: www.facebook.com/OrchardsofLondon, and for more social media updates, follow Orchards of London on Twitter, @OrchardsLondon.
August 11, 2014