Male dancers needed for this year's fun fund-raising event organised by the Park Club and Hogarth Health Club

Strictly Charity, is a fun, fund raising event, organised by The Park Club and Hogarth Health Club. Now in in it's second year, the event is fast approaching & while the main event is not taking place until the end of November,


Once chosen, preliminary training with their selected professional dancer will commence later in September 2015.

A financial commitment is required as are some ticket sales. The training is challenging but the outcome massively rewarding.

One of last year's competitors, Vojin Soskic (Health & Fitness manager of The Hogarth Health Club) said of the event;

"The thrill of getting up to do something new in front of so many supportive friends, family and strangers gives you the BEST buzz ever".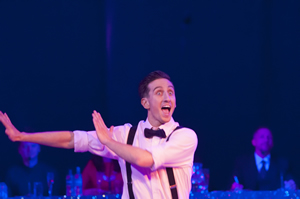 Whatever standard you are now, you will be amazed at your own progress by the time of the event.

If you haven't seen last year's event, please check out the trailer below:



If you are male and would like to take part, please email saskiadevito@googlemail.com before 6pm this Sunday 6 September 2015.


KEEP DANCING!
September 4, 2015