Ealing Music and Film Valentine Festival 12th -16th February
A local lad who has become a rock 'n' roll legend is returning to his musical roots for the 2014 Ealing Music and Film Valentine Festival.
Pete Townshend, who was born in Chiswick, went to school in Acton and then on to Ealing Art College, will be discussing his musical career with The Who, his ties to Ealing, where The Who played at the Ealing Club, and his autobiography 'Who I Am'.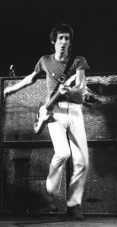 He'll be speaking at Questors (Sunday 16th February) and is just one of the many highlights of the Ealing Music & Film Valentine Festival which returns for its second year.

The Festival will take place in and around the centre of Ealing from Wednesday 12 to Sunday 16 February 2014 - one of its key focuses will be on young performers.
The Ealing Youth Orchestra will be performing Handel's Royal Fireworks Music exactly as Handel wrote it.

Two of the soloists, are the cellist Michael Petrov who studies at the Guildhall School of Music, and the truly breathtaking, Alena Baeva: from Alma-Ata in Kazakhstan. Baeva attended the Tchaikovsky Conservatory in Moscow and won First Prize at the prestigious Wieniawski competition in Poznan while still at school, soon followed by the Grand Paganini Prix in Moscow and First Prize and Gold Medal in Sendai, Japan.

This year's Festival will also be celebrating dance, not least because Margot Fonteyn, the most famous dancer England has ever produced, was brought up in Ealing.

There will be talks from great dancers and choreographers including the one-time prima ballerina of the Royal Ballet, Dame Beryl Grey, and Dame Gillian Lynne (awarded a DBE in the recent New Year's honours), who devised Cats and the choreography for Phantom of the Opera.
The Ealing Symphony Orchestra will be performing ballet music, including Romeo and Juliet and a little known ballet called Horoscope.

The excellent film slate continues the theme with one of the BFI's top ten British films of all time, the Oscar winning The Red Shoes from Michael Powell and Emeric Pressburger and Tony Palmer's Margot. There will also be a screening in association with the Ealing Classic Cinema Club of the Ealing Studios-made satirical comedy The Man In The White Suit starring Alec Guinness. The Studios will once again be throwing open its doors to the public for tours.

Tony Palmer, the Artistic Director of the Festival said: "There will be a mountain of music on offer – from live blues each night at the Ealing Club, close to Ealing Broadway station, where the British rhythm and blues movement and The Rolling Stones began in the early 1960s – through a celebration of Alec Guinness, who starred in many Ealing Comedies, with a one man show by Trevor Littledale named 'Two Halves of Guinness' – to an array of classical music, much of it relating to dance. The closing night of the Festival will feature a Raga Jam with some extraordinary sitar players."

As before, the Festival has been organised by an independent Charitable Trust of the same name, specially set up by a group of residents and Angie Bray MP, and it is being supported by more than 20 local organisations and businesses including Ealing Council and the University of West London.

Patrick Chapman, Chairman of the Trust, said of what is now becoming an annual event: "We have a fabulous tradition of music and film in Ealing; we should celebrate that fact. We are putting on a stunning programme this year around the theme of dance that involves world-class local and international talent, music - classical, blues, choral, fusion – dance, talking heads and of course film, and we are already helping young musicians in our Borough through our outreach programme."

Peter John, Vice Chancellor at the University of West London, said: "I am delighted to support the Ealing Music & Film Valentine Festival and its aim to, quite rightly, remind us of our cultural heritage. It provides something for everyone. And we can sit back and savour the borough's fine contribution to the arts while, in the process, also showcasing some of Ealing's venues and talent."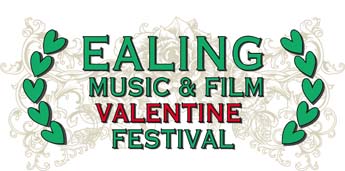 9th January 2014