An evening celebration planned for next year
Related Links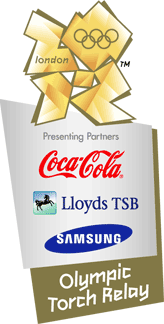 Participate
Comment on this story on the forum
With one year to go until the Olympic Flame arrives in the UK, London 2012 has announced the first 74 locations welcoming the Flame and Ealing will be one of them.
A free evening event will be staged in Walpole park on 24 July 2012 to celebrate the historic moment as the Olympic flame heads towards the Olympic stadium.
The torch arrives in Ealing during the final week of a 70 day torch relay across the whole of the United Kingdom and Ealing is one of only six London boroughs to host the torch overnight.
People across the country are being encouraged by Olympic Games organisers to nominate the 8,000 inspirational people they want to see run with the torch.
Nominations can be made online here.
As the host of the evening event, the council also has the rights to nominate two people to carry the torch.
This will be decided through a special competition run via the council website later this month.
In a further initiative, 35 tickets to Olympic events that the council's "Team Ealing" local sponsored athletes will hopefully be competing in have been bought. These will be allocated to some of the young people in the council's care in keeping with the Olympic aspiration of encouraging participation in sport amongst youngsters.
The cost of this is just over £4,000. Council leader, Julian Bell, said: "I am delighted our borough has been chosen to host the Olympic torch, only three days before the official opening of the games. At every recent Olympics huge crowds have turned out to watch the torch relay as interest builds up to the start of the games.
''This gives all borough residents the opportunity to get involved in the excitement of the world's biggest sporting event. Walpole Park is a wonderful location and as a venue for our popular summer festival we know it works well for big events and will provide a welcoming atmosphere.''
Who do you think should carry the Ealing torch? Discuss on the forum
28th May 2011