Competition shows off the cream of W3
Related Links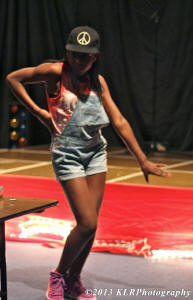 Winner Deja Linton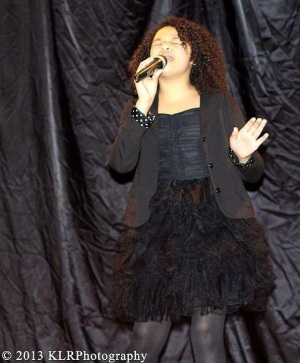 Izzy Mason came second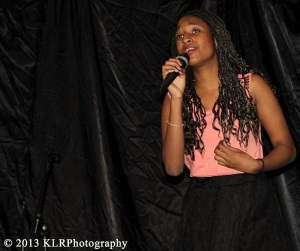 Maeva Fofana came third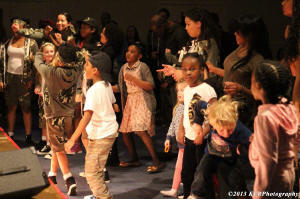 photo credit Karmen Leeuwerink.

Participate
Comment on this story on the forum
An Acton teenager took Chiswick by storm beating off stiff competition to win a local talent contest.
Last weekend Deja Linton,12, from Henchman Street took the first place prize in the long awaited Chiswick's Got Talent event which took place at Chiswick Christian Centre.
Isabelle Mason, 11, from East Acton, came second. She goes to the Barbara Speake Stage School in Acton and sang a soulful rendition of "I'm Feeling Good" by Nina Simone on the night.
Maeva Fofana, aged 14, lives on Altenburg avenue in W13 and attends the Lycee Francais Charles de Gaulles London. She flawlessly sang Jason Mraz "I'm Yours" and came third on the night!
Other finalists were ; Malakiya Phombeah -Savage, Sabrina Hamitouche, Siddiq Ola, Peaches Stutnik, Jessica Rebello.

The atmosphere was electric as Adam and Kid opened up the show and had the audience dancing.

Cherlene Wilson was a humorous host and there were guest performances from Jonjo Kerr, who was himself a former X-factor contestant and is a soldier and also an ambassador for the Hero's Children's Fund, for whom, funds were being raised on the night.
His new single, You Are My World, which came out last Sunday is available on i-tunes to download.

Also judging on the night was June Billham from the Barbara Speake Stage School in Acton, who brought along an amazing group of students to perform. Her new school in Twickenham is now open for students. We wre joined by Maureen Badu, life coach and owner of Styled By Maurs.
We would like to thank Asda for providing prizes, the Bodyshop for donating pampering gifts for the finalists, and Starbucks for refreshing us all with their coffee!

The competition raised funds and awareness for the Hero's Children Fund, a charity which aims to improve and enhance the quality of life for children who have lost a parent in the line of duty whilst serving in the forces.
April 23rd 2013