And you can also vote for your favourite film
Related Links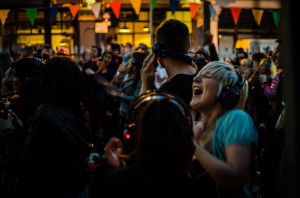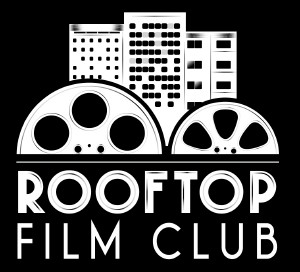 For tickets and further information please visit:
WWW.ROOFTOPFILMCLUB.COM OR WWW.THEROOFTOPSOCIETY.COM
Participate
Comment on this story on the forum
The Rooftop Society
Cinema & sundowners in Ealing
We are very excited to announce the first two weeks of our summer cinema programme in partnership with London's favourite outdoor cinema, Rooftop Film Club. It is a sparkling line up of the best in cult and contemporary classics and we hope you'll love it as much as we do!
Jul 31, 2013 Anchorman: The Legend of Ron Burgundy (2004)
Aug 1, 2013 Labyrinth (1986)
Aug 2, 2013 Top Gun (1986)
Aug 3, 2013 The Goonies (1985)
Aug 4, 2013 The Graduate (1967)
Aug 7, 2013 Breakfast at Tiffany's (1961)
Aug 8, 2013 The Big Lebowski (1998)
Aug 9, 2013 The Lost Boys (1987)
Aug 10, 2013 Silver Linings Playbook (2012)
Aug 11, 2013 The Artist (2011)
Tickets are £12 and you'll find details of how to buy tickets online at www.rooftopfilmclub.comhttp://www.rooftopfilmclub.comtherooftopsociety.com/
The Rooftop Society is supported by Land Securities and Ealing Council. For Further information on Rooftop Society and general information please visit: www.therooftopsociety.com
Competition

Haven't seen your favourite film come up? Don't despair…help us choose the next two films to be added to the programme, by voting for your favourite from the list below. What's more, if you take part you could win free tickets to your favourite film screening.
We are intensely democratic here at The Rooftop Society, and decide collaboratively on everything. We've decided on most of the next two weeks, but the last few picks have seen squabbles around the rooftop society kitchen table.
Join our debate by voting for your favourite from the list below on our Facebook page @makeitealing
Argo
Bridesmaids
Seven Psychopaths
Casablanca
Ferris Bueller's Day Off
Legally Blonde
The two films that get the most votes will be included in the next cinema run from 14 – 27th August. Everyone who voted for the top two will be in the running to win one of five pairs of tickets to their pick of film.
Get voting! Entry closes 12pm, Wednesday 24th July
12th July 2013