A series of events taking place across the borough
Related links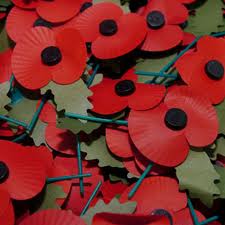 Remembrance Day parades and services will take place around the borough next Sunday, 11 November, commemorating the sacrifices made by the Armed Forces, past and present.
This year marks the 94th anniversary of the end of the First World War and the ceasefire that took effect at the 'eleventh hour of the eleventh day of the eleventh month'. A two-minute silence will be held at 11am to remember the millions who have lost their lives in war.
Councillor Julian Bell, leader of Ealing Council, and Councillor Shahbaz Ahmed, Deputy Mayor of Ealing, will attend a service at Greenford War Memorial at 11am. The event will begin with the arrival of the local branch of the Royal British Legion, who will march from their headquarters at Oldfield Lane South to the site at Greenford.
A second parade will weave its way from Manor Park through Southall before arriving at Southall War Memorial for a service at 11am on The Green. Immediate past Mayor of Ealing, Councillor John Gallagher is due to attend the service.
Councillor Mohammad Aslam, Mayor of Ealing, and Councillor Ranjit Dheer, deputy leader of the council, will pay their respects at Ealing War Memorial on Ealing Green, with a service commencing at 10.50am.
The Mayor will also join with Councillor Bell and Acton councillors at a memorial service at 3pm on Sunday 4 November at Acton Hospital, Gunnersbury Lane, one week before the main Remembrance Day events.
Councillor Bell said: "I encourage residents to attend a local service or parade to pay tribute to the millions of men and women who have lost their lives in war. We also remember those who are still engaged in conflicts overseas and hope for their safe return."
October 31, 2012