Promoting total wellbeing from the inside out!
Related Links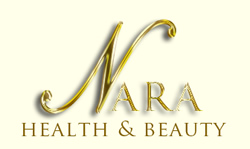 Nara Health and Beauty
2 CHURCHFIELD ROAD
ACTON
W3 6EG
Tel. 020 8896 0034
Nara also has a smaller branch
92 CHURCHFIELD ROAD
ACTON
W3 6DH
Tel. 020 8896 0034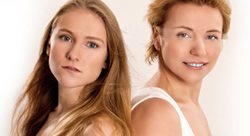 15% OFF NARA SIGNATURE & JEAN D'ESTREES FACIALS AT NARA HEALTH AND BEAUTY
Throughout July and August you can enjoy 15% DISCOUNT on Nara's Signature Deep Cleansing facials and our wide range of luxurious Jean D'Estrees facials.
Please mention this advert when you call.
A Detox Cleansing Therapy Dating Back to Egyptian Times!
Nara Health and Beauty are offering a 15% discount on Colon Hydrotherapy treatments until the end of August.
Many historians believe that an early form of colon hydrotherapy can be traced back to the Ancient Egyptians. Throughout history this form of cleansing has found favour with the Romans and Greeks and the Royal Court of Louis XIV. In modern times Dr Kellog, responsible for the iconic cornflake breakfast cereal, was a keen exponent of its health benefits. Colon Hydrotherapy is a safe, effective method of cleansing the colon of waste material by gentle, repeated flushing with water to hydrate, cleanse, detoxify and tone the large intestine. But it has fair wider effects than simply cleansing the colon of accumulated waste. It can strengthen your immune system, increase energy levels and mental clarity. Colon Hydrotherapy is an effective therapy for treating skin conditions such as eczema, acne and many celebrities are crediting their flawless skin and youthful appearance with this treatment. Others benefits can be improvements in circulation and weight problems and the reduction or elimination of headaches, migraines and bloatedness. At Nara Health and Beauty, this treatment is carried out by our fully qualified and insured practitioner who ensures it is as unobtrusive, discreet and comfortable as possible with your modesty and dignity preserved at all times. We use state of the art professional equipment with pre-sterilised, disposable attachments. Treatments take up to one hour with a free consultation included in the first treatment. Following your treatment our Therapist will give advice on dietary and live style changes to further enhance your treatment and may recommend a course of probiotics.
Colon hydrotherapy promotes total well-being, from the inside out. You will be surprised what an invigorating and effective treatment it is!
Advertorial
23rd July 2012