Blue skies and perfect race conditions welcomed the runners to Lammas Park for Ealing's first ever Half-Marathon, and, after the delayed start of the race due to an earlier incident on Drayton Bridge Road, runners were sent on their way at 9.34 am by Leader of Ealing Council, Cllr Julian Bell.
The single lap route took in parts of Central Ealing, Montpelier, Pitshanger, West Ealing, Hanwell and St Stephens before returning to Lammas Park via Uxbridge Road and Walpole Park.
Jonathan Stead from Herne Hill Harriers was the clear winner of the first Ealing Half Marathon in a time of 1:09:51.

(all photos below from Sussex Sport Photograph)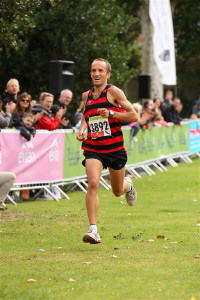 He was a minute and a half ahead of the runner up John Franklin from Metropolitan Police AC.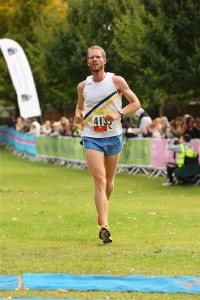 Robert Wilson from Ealing, Southall and Middlesex AC took third place in a time of 1:13:09.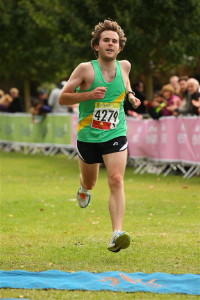 Gabriel Carnwath from Altrincham & District AC took the inaugural women's title in a time of 1:23:43,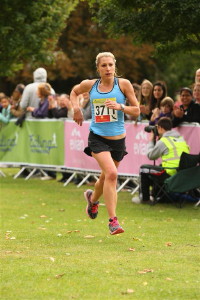 followed by Issy Menzies from the Army Athletics Association in 1:25:06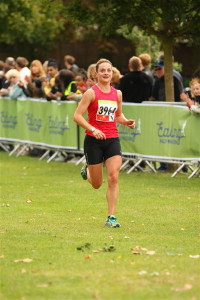 Jenny Simms came in at 1:27:11.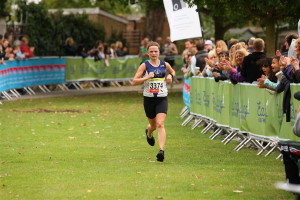 With all 4650 race places snapped up a few days before the race, the total number of runners who crossed the finish line totalled 3372.
RESULTS:
Ealing Half Marathon, 30 September 2012
Male:
Jonathan Stead (Herne Hill Harriers), 1:09:51
John Franklin (Metropolitan Police AC), 1:11:21
Robert Wilson (Ealing, Southall and Middlesex AC), 1:13:09
Female:
Gabriel Carnwath (Altrincham & District AC), 1:23:43
Issy Menzies (Army Athletics Association), 1:25:06
Jenny Simms, 1:27:11
For the full results please go to www.ealinghalfmarathon.com
The prize giving took place at 11.45 am with the winners receiving a £150 cash prize plus £100 worth of Up & Running vouchers, a Garmin Forerunner 610 and a magnum of champagne. Further prizes will be awarded to the age category winner as well as the fastest Ealing residents and the best fancy dress.
Ealing Half Marathon race director Kelvin Walker said: "I am proud to say that our first ever Ealing Half Marathon has been a great success! As an Ealing resident and active member of the Ealing Eagles Running Club I can honestly say that Ealing has done us proud today. The support from the community and from spectators around the course has been fantastic, spurring on the runners. I would like to thank all the runners who entered and supported the race, as well as the volunteers, marshals, Ealing Council and everybody who turned up today to actively show support for the race. A big thank you also to all our sponsors, and congratulations to Jonathan Stead and Gabriel Carnwath, the winners of the historic first Ealing Half Marathon!"
The organisers expressed a huge thank you to all their sponsors including Danone Waters (UK & Ireland) Limited, Up and Running, Garmin, Xempo, Clif Bar, Halo Headband UK, Tuk Cho, Orchards of London, Move Clinics, Quit The Gym, Bodyline Studios, EcoWood Moves and Running fitness, and to their supporters, the Ealing Eagles Running Club, Ealing Council and TfL.
Epilepsy Action was the Official Charity for the Ealing Half Marathon 2012, with thousands of pounds also raised for a range of other charities.
Please go to www.ealinghalfmarathon.com for full results and race photos. To keep up to date with all the latest news about the Ealing Half Marathon further details you can also join the Facebook page www.facebook.com/ealinghalf and follow @EalingHalf on Twitter.
1st October 2012