Old Actonians LFC are running "Mini Kickers" for free, using fully accredited coaches. Starts Saturday 1st March, 10-11am at Gunnersbury Park (car park entrance).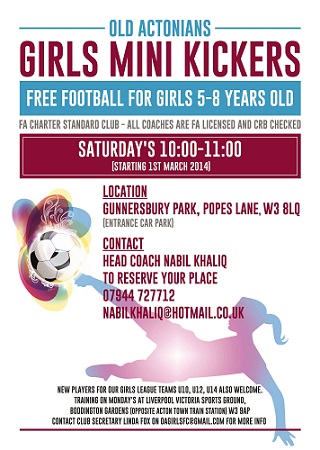 For more information and to reserve your place, contact Nabil Khaliq on 07944 727712 or email Nabilkhaliq@hotmail.co.uk.
They are also looking for players for their u10, u12 and u14 teams. Contact Linda Fox via her email on oagirlsfc@gmail.com.
February 24th 2014