Raising money for teenager with Cerebral Palsy
Related Links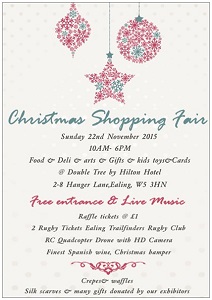 Participate
Comment on this story on the forum
It's hoped money raised from an Ealing Christmas fair will help fund specialist play therapy for a teenager with cerebral palsy.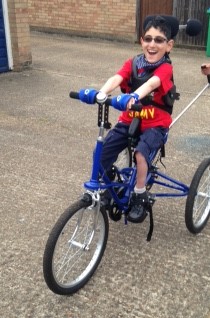 Lisa Djebbar, says her son Samy, 13, has treatment called Cuevas Medek Exercise which is not provided on the NHS.
She says ''It is a powerful therapy that has proven its effectiveness but unfortunately very expensive. Many fundraising events have been set up to enable Samy to access this therapy. Since, he started this method, Samy improved in his balance and can bear his weight when standing.''
Ms Djebbar will be hosting a second Christmas Fair in Ealing on Sunday 22nd November at the Double Tree Hilton Hotel, Hanger Lane, in Ealing Common, W5 3HN.
It will run fFrom 10 AM to 6PM. Free entrance & live music.

This is a one day event for the public to come and do their Christmas shopping under one roof and to buy something which is slightly different as a special gift for your family or friends.

This fair has a mix range of items new and vintage items.

Live music & Christmas Carol.
Raffle tickets at £1
Prizes to win:
- RC Quadcopter Drone with HD camera-2 Rugby tickets Ealing Trailfinders Rugby Club- 6 weeks Football courses voucher for Children
- Christmas Hamper
-Prestigious Afternoon Tea for one person @Hilton Hotel, Ealing
-Spanish finest red wine
- Lot of more gifts generously donated from our 30 exhibitors

Families can treat themselves to a lunch on the day with our amazing range of Mediterranean food, French pancakes and Lebanese dishes, Natural cocktails and delicious cakes and macarons.
Visit Samy's website for more details about his therapy and progress: www.helpsamy.com
10th November 2015