At Chiswick Town Hall From 26-28 November 2010
WIN A £50 VOUCHER TO SPEND AT BRITISH CONTEMPORARY CRAFTS
Question: 'How many years has British Contemporary Crafts been running exhibitions?
Email your answer to info@britishcrafts.co.uk with 'BCC Competition' as the subject.
The winner will be notified and receive their voucher via email.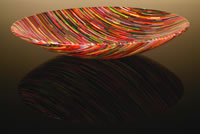 British Contemporary Crafts
Chiswick Town Hall
Heathfield Terrace
London W4 4JE
26-28 November 2010
Friday 3-7pm Saturday 11am-6pm Sunday 11am-5pm
Admission - £4.00, £2 for over 65s, £1 students, under 15s free
Click here for map
Sign up for a free newsletter from ActonW3.com, BrentfordTW8.com, ChiswickW4.com, EalingToday.co.uk, FulhamSW6.com, HammersmithToday.co.uk, PutneySW15.com, ShepherdsBushW12.com, and WandsworthSW18.com
British Contemporary Crafts will be an exceptional opportunity to see and buy a stunning range of work directly from some of the finest designer makers in contemporary British craft and design.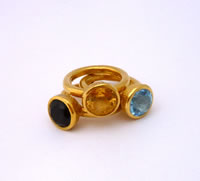 Both new and established designer makers with an abundance of award-winning talent will be exhibiting dazzling gold & silver jewellery, sparkling glass, wearable and hangable art, warm and tactile woodwork including recycled artworks, toys, wirework, etchings, practical and quirky ceramics and so much more – a real celebration of the diversity of style in British craft and design.
Chiswick Town Hall is the perfect venue for a British Contemporary Crafts exhibition. A spacious, light and airy Edwardian Grade II listed building with magnificent original features, it mirrors the quality and workmanship of the traditional yet contemporary work being exhibited. The two entrance hallways have beautiful stained glass skylights and there is also a spectacular marble room and staircase.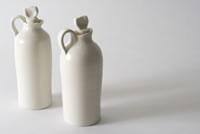 And finally, the British Contemporary Crafts café, catered by Angel Catering, will be a good place to re-fuel with a tempting selection of homemade sandwiches, cakes, fresh coffee and tea.
For more details visit the Exhibition page of the British Crafts website – www.britishcrafts.co.uk or call 020 8742 1697 or email info@britishcrafts.co.uk
Advertisement
October 26, 2010