Low pressure caused by technical fault
Related Links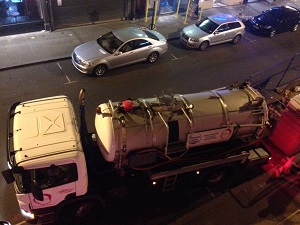 Participate
Comment on this story on the forum
Homes throughout Ealing were affected by low water pressure this morning after a technical fault at the pumping station.
Thames Water said boosters that pump the water failed and had to be restarted.
They have apologised to customers for any inconvenience.
A spokesperson said the problems have now been resolved, but anyone experiencing any further issuses should contact customer services.
Meanwhile residents on Bond Street in Ealing say they are being disturbed at night by ongoing pipe work by Thames Water.
Nichola Jones says it's been going on for a few weeks now but according to information on the tanker it was supposed to be complete by 23rd April.
She has contacted the company but so far had no response. She said: '' Residents are sleep-deprived&ignored by TW.Why only done @ night?Why overrunning? No regard for non-commercial properties.
We have contacted Thames Water.
1st May 2014