11 year old and 14 year old could be in UK or Ireland
Related Links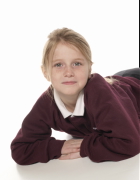 Kathleen Doherty

Biddy Doherty
Participate
Comment on this story on the forum
Police are growing increasingly concerned for the welfare of two missing children.
Officers are appealing to the public, specifically the travelling community, for help in finding two sisters from Greenford who also have connections in the Edgware and Harrow areas but could be anywhere in the UK or the Republic of Ireland
Kathleen Doherty, 11 years old, and Biddy Doherty, 14 years old, are believed to be in the care of members of the travelling community.
The High Court has ordered that the children be returned to the care of the local authority.
Anyone with information in the UK is asked to call police on 101. Alternatively call Crimestoppers anonymously on 0800 555 111.
Anyone with information in the Republic of Ireland is asked to call the Garda Confidential Telephone Number +353 1800 666 111. Alternatively call Crimestoppers anonymously on +353 1800 25 00 25
6th November 2013