Northfield ward councillor David Millican has been chosen as
successor to Jason Stacey as leader of the Ealing Conservative Group.

Related links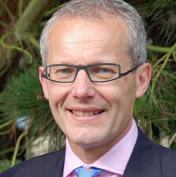 Cllr David Millican
The 58-year-old was picked at the Conservative group's AGM on Monday night (April 18) beating his fellow ward councillors Mark Reen and Phil Taylor.
David was elected as a councillor for the second time in 2006, and served in the Conservative administration as a portfolio holder for regeneration - he has previously served as the association chairman for the Ealing Southall Conservatives.
David takes over from Jason Stacey who was leader of Ealing Council for four years.
Mr Stacey said: "It's been a real privilege to be the leader of the group and from that position serve the residents of the borough, both as leader of the opposition and of the council. My successor David Millican will be an excellent leader and I wish him all the best for the future."
Cleveland ward Councillor Greg Stafford has been elected as deputy.
19 April 2011