Taxpayers' Alliance describes expenditure as 'scandalous'
Related Links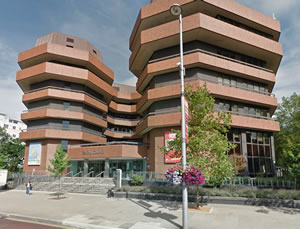 Participate
Comment on this story on the forum
Ealing Council has been criticised for reportedly spending more than £80 million pounds on agency staff and consultants since 2010.
It is one of a number of local authorities highlighted in an investigation by The Times.
Hounslow Council spent £41 million and Wandsworth £63 million.
According to results obtained from Freedom of Information requests and published in the Times newspaper, the highest spender was Birmingham which has paid out £155 million since 2010.
Of the London authorities, Lambeth and Camden spent £125 million, Southwark £94 million and Croydon £91 million. Ealing with its £80.8 million expenditure is in fifth position.
It's claimed that most of the money has been used on agency social workers but an increasing amount has gone on interim managers and consultants, who can earn up to £1,000 a day. Many such workers had originally left after receiving big redundancy packages.
Jonathan Isaby from The Taxpayers' Alliance has described it as 'scandalous'.
Ealing Lib Dem Councillor, Gary Malcolm says: ''Ealing Council should not be re-hiring staff it has just made redundant. That is poor management. Ealing Council has only slightly reduced its spending on agency staff whilst other Council have reduced lots of agency staff spending. Ealing Council needs to stop any wasteful spending and protect services for the vulnerable like the Solace Centre and the Carlton Road Day Centre."
Ealing Council claim the Times didn't ask them about their hiring policies and say the report does not accurately reflect their procedures.
A spokesperson said: ''We carefully manage our staffing restructures to meet required savings and therefore employees are made redundant as their positions are no longer needed. Furthermore we have an exit clause which states that staff cannot return to work at the council in any capacity, e.g. agency or consultant for a period of six months once their post is deleted.
''Like any large organisation, there are times when the council needs to use agency staff to cover essential posts, using existing budgets, on a temporary basis for example to cover a maternity leave or long-term sickness.
''We are replacing the use of agency staff where possible with staff facing redundancy. Where we have to use agency staff, we are committed to driving down the cost by joining with other public sector organisations and using our combined purchasing power to reduce the cost of suppliers.
"The employment of consultants is strictly controlled and each appointment is only approved following a review by senior officers and councillors. By doing so, the council can tap in to specialist technical skills and advice, as needed, for specific matters. It can be more efficient and cost significantly less than permanently employing members of staff with these skills."
14th January 2015