Apply online - read the details below
Related Links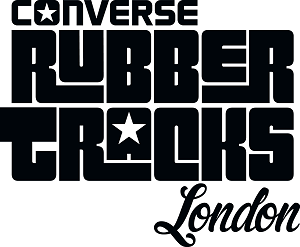 Participate
Comment on this story on the forum
From 11th – 20th April 2015, free recording time will be made available to selected local musicians at the Kore Studios based in Acton.
Converse Rubber Tracks is a professional recording studio that takes up residency in different boroughs in London offering expert help to local musicians.
Artists can apply online on converse.co.uk/rubber-tracks for a chance to record original music with a team of skilled studio professionals as part of the Converse Rubber Tracks London programme.
The recording sessions will run for a ten-day period, where ten of the capital's emerging artists – hand-picked by a panel of experts (including Daniel Parmar of PMR Records; Femi Adeyemi, founder of London radio station NTS; and Natasha Noble from The Young Guns Network ) will record original music in an advanced, state-of-the-art studio setting.
Following a full day of recording with award-winning producer and engineer Al O'Connell, artists will retain all rights to their work.
The extensive Converse Rubber Tracks programme was born out of the brand's desire to give back to the music community and provide a useful platform for emerging artists to express their creativity.
Since the brick-and-mortar studio opened in Brooklyn, New York in July 2011, Converse Rubber Tracks has provided over 1,000 emerging artists with the opportunity to record in a state-of-the art studio at no cost, hosting musicians in Brooklyn, as well as in short-term pop-up studios throughout the U.S., Asia, Europe, and Latin America.
Kore Studios: 15 Allied WayLondonW3 0RQ Nearest station: Acton Central (London Overground)
WHEN: Saturday 11th – Monday 20th April 2015
11th March 2015