Queens Park Rangers, has been chosen as preferred bidder for the lease of Warren Farm sports ground in Southall.
The premiership survivors want to develop the site as a new training ground.
A statement on the QPR site says the site will ''be developed into a full multi-purpose First Class Professional Elite Training Facility and Community Sports Complex, which will have state-of-the-art facilities that are second to none.''
It continues: ''These facilities will provide a platform for the development of local home grown talent and inspiration for the local community to aspire.''
The proposal will also include delivering new facilities to benefit local people, including a community sports pavilion, improved football and cricket pitches, Astroturf training pitch and multi-use games areas suitable for a range of sports including netball and tennis.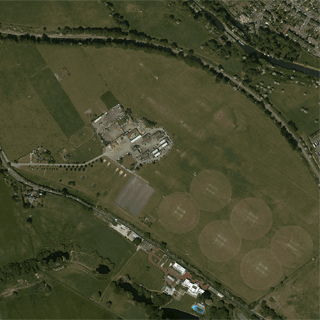 This latest move of QPR to the Ealing area comes shortly after a deal was signed which moved the youth team to The Park Club in Acton.
Ealing council received five bids for the lease, which were assessed against a range of criteria, including the community facilities they proposed to provide and the deliverability of the schemes.
The bids were considered by a panel, including independent planning and property experts.
The council say the QPR bid best met all those criteria.
The council will now work with QPR, local residents and the site's existing users to ensure the scheme delivers real benefits for the local community. It will also look at whether any of the unsuccessful bidders could be given the opportunity to work with the council and the club to help deliver some aspects of the proposals.
Council Leader, Councillor Julian Bell, said: "The Warren Farm site gives us a fantastic opportunity to provide some excellent new facilities for the use of the whole community. I'm delighted that the project is moving forward and I hope residents and existing users will help shape the plans."
No lease, contract or development agreement has been signed. The council will continue to work with the club as it develops its proposals.
All the plans are subject to the club obtaining planning permission for the site. The proposals will be considered by Ealing's Planning Committee and the Mayor of London in due course.

QPR midfielder Joey Barton has been charged in relation to two acts of alleged violent conduct during Sunday's match against Manchester City at the Etihad Stadium.
He has until 6pm today to respond to the FA.
15th May 2012