Popes Lane the latest in a series of major road closures
Summer may be here, but it's not a good time to be driving around West London.
Although the Hammersmith flyover has opened earlier than scheduled.. another one...the Hogarth flyover in Chiswick... was closed Friday, July 19th (until August 31st) for work by TfL.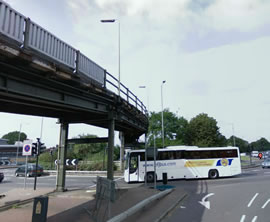 This is on top of Putney Bridge being closed until October for essential repairs.

From Monday 28th July there will also be big traffic problems in the Southall area as major roadworks start.
Carriageway works on the A4 (Great West Road) have added to the mix, and long delays have been experienced by motorists throughout the area.
On 28th July Popes Lane (B4491) in Ealing will be closed fully for a month and partially for another 11 weeks. This is to enable SSE to carry out the works renewing and upgrading cables.
Best advice? (If at all possible) Avoid driving in the area.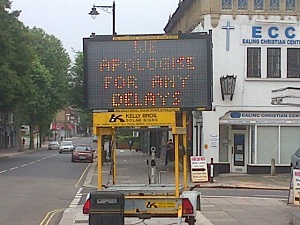 24th July 2014