Related links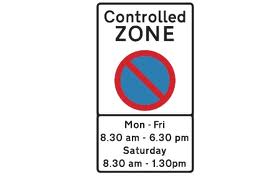 It will prove more expensive to park a car in a CPZ in Ealing this year as charges have just gone up.
Prices changed on April 1st - the same day as new council rubbish contractors, Enterprise, began their contract.
The resulting problems and attention on rubbish have meant parking increases have largely gone unnoticed.
The Council hasn't issued any news release on this, however information can be found on the Ealing Council website.
It says: 'Parking controls are essential for maintaining traffic flow. Without parking management, our roads would quickly grind to a halt and be unsafe for pedestrians and other vehicles.'
From 1st April residents parking permits and visitor vouchers will increase in controlled parking zones (CPZ) :
£40 per annum will be £45 per annum,
£75 per annum will be cost £77.50 per annum.
The increase of resident visitor's vouchers will change from 50p to 60p per hour.
The maximum daily charge will remain the same at £3.50 per day.
17th April 2012