Local team in danger of folding
Related Links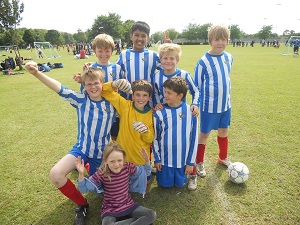 Participate
Comment on this story on the forum
Do you have a son in year 9? Does he love competitive football? If so read on...

We are on the verge of folding our team so I am writing to invite your son to free trials with Old Actonians Under 14s.
We play in the Harrow Youth League and train in Gunnersbury Park, Ealing.
We offer free trial sessions at which players can decide if they like us and we can assess their suitability.

If you are interested please come along any Saturday morning 9:30am to 11:30am.
Contact John Wilson Old Actonians 07711287455
8th October 2015