Julian Bell promises to protect council services
Related Links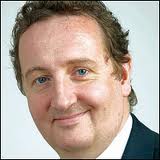 Participate
Comment on this story on the forum
The past year has been a busy one for the borough and for me personally. In May I was elected Leader of Ealing Council and my first few months in office have been very challenging with many difficult decisions needed to plan for delivering services with reduced council budgets.
The scale of the cuts imposed by the Conservative and LibDem coalition has been unprecedented – 20% or £33m in cash terms in the next two years and 28% or £56m plus over 3 years. Added to this the scrapping of the Borough's High School re-building programme when our young population is growing fast has left me with some real financial headaches.
Despite the very difficult financial times ahead, I am committed to ensuring council services are protected as much as possible, and we continue to offer Value For Money. That's why we have promised to freeze Council Tax next year.
We will try to protect the most vulnerable in our community from the effects of these savage cuts but it will be very difficult given their scale. We will also do our utmost to save jobs and share the pain as equally as possible but again the frontloading of these cuts in the first year makes this near impossible.
We are cutting out waste and unnecessary layers of management and seeking to be innovative as we develop new ways of working and sharing procurement and service provision with our West London Borough partners. Every possible way of saving money will be looked at.
As a resident of the borough for more than 25 years I know there is much to celebrate about living here. Ealing is a great place, with beautiful open spaces and parks, vibrant town centres and a wonderfully diverse community that provides a rich cultural mix.
May I wish you and all the borough's residents a peaceful, happy and prosperous New Year!
Cllr Julian Bell
Leader of the Council
31st December 2010