72 year old woman last seen on Sunday
Related Links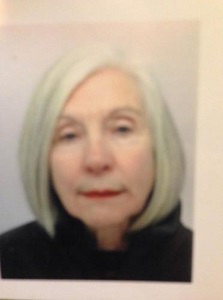 Participate
Comment on this story on the forum
Police are concerned for the safety of a woman who has gone missing from her home in Acton.
Geraldine Delahunty, 72 years, was last seen at approximately 1230hrs on Sunday, 27 October.
Geraldine suffers from a medical condition which can leave her easily confused. She is pictured (right).
Geraldine was last seen wearing a blue woollen cap, a black jacket, dark trousers, and black shoes.
She also carries a large handbag. Anyone who has seen Geraldine, or knows of her whereabouts, is asked to contact Acton CID on 0208 721 7046 or 101.
Alternatively, contact Missing People on 116000.
28th October 2013