Medal hopeful trained at Ealing Judo Club
Related Links
Participate
Comment on this story on the forum
Former Ealing Judo Club judoka Nekoda Davis is eagerly anticipating the forthcoming World Judo Championships later this month in Astana, Kazakhstan which begins today (24 August).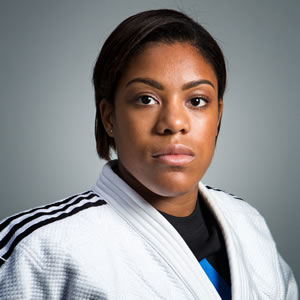 Nekoda Davis: Picture - Mike Varey, elitepix

The 22 year old Commonwealth Games champion who trained at the club based at West Acton Community Centre will be competing at -57kg in a nine strong team selected by British Judo. Davis has enjoyed some impressive results this year including gold at the Zagreb Grand Prix in May along with silver and bronze at the Baku and Samsun Grand Prix's.

Speaking ahead of the World Championships Davis, who is currently 8th in the Rio Olympic qualification race, said she was feeling confident of putting in a strong performance:

"I'm feeling quite privileged to go to the World Championships but I've earnt it as well so I'm just looking forward to competing.
"Obviously there's a lot of points up for grabs, 700 points if you win the tournament so you could pretty much seal the deal in a few weeks if you go and do well.
"I think I can compete at this level and I don't think that there's anyone I can't beat if I put my mind to it so if it happens on the day it happens."
August 27, 2015