'Alan Goodin' wanted by Ealing police
Related Links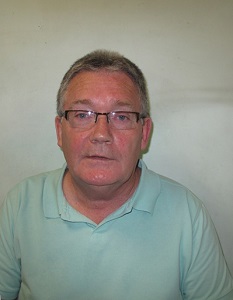 Alan Goodin
Participate
Comment on this story on the forum
A man who has 27 aliases is wanted by Ealing police after fleeing a series of bed and breakfast guesthouses without paying.
Officers want to question Alan Goodin, 64, for burglary, failing to appear for burglary, recall to prison and theft/fraud.
The Met's Territorial Support Group, (TSG) as well as officers from boroughs, have been in action across all 32 boroughs tracking down wanted suspects in support of ongoing Operations Bumblebee and Equinox.
The London-wide hunt for wanted offenders is part of a range of tactics being used to crackdown on burglary and violence.
The TSG teams - which specialise in intelligence-led operations - have successfully arrested hundreds of hard to find wanted offenders including 30 burglars since November and dozens of individuals who have committed violent offences such as grievous bodily harm, abh and attempted murder. They have also apprehended individuals wanted for domestic violence, child sexual exploitation offences and rape.
Latest figures show that between 17 October and 8 December, 368 wanted offenders were arrested for burglary and a total of 657 wanted offenders were arrested for Violence with Injury offences (grievous bodily harm, actual bodily harm, manslaughter, attempted murder and murder) across the Met.
Commander Simon Letchford of Territorial Policing at the MPS, said: "We are stepping up our activity to locate and arrest outstanding wanted suspects as part of our ongoing response to tackling burglary and violence in the capital.
"We will not give up in the search to find people who flout the law and cause people misery and we will use every means available to catch them.
"The use of fugitive teams and other daily operations will continue to ensure those wanted are caught, so they can face justice."
Images of all the suspects sought as part of operations Bumblebee and Equinox have been uploaded to Crimestoppers' Most Wanted website – and more will be added in future. The site provides members of the public with information about wanted criminals and gives them the opportunity to pass on vital information about their whereabouts.
Anyone with information on the 12 can ring the Met Police on 101, or contact independent Charity Crimestoppers anonymously through their 0800 555 111 phone or anonymous online form at www.crimestoppers-uk.org.
6th January 2015