Winner of Ealing Broadway Shopping Competition
Ealing Broadway resident Kamila Adamowicz headed to Ealing Broadway Shopping Centre to pick up her prizes for the Valentines Day competition.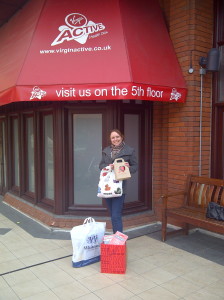 Kamila was very happy to receive prizes kindly donated by local retailers Virgin, Starbucks, Argos, Poundland, Wagamama's, Waterstones, Tiger and Clarks.
A delighted Kamila said it was the first time she'd won anything in her life!
February 18th 2013