Morre people in the borough seeking help
Related Links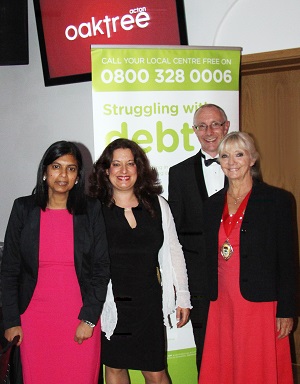 Participate
Comment on this story on the forum
New figures from the StepChange Debt Charity have revealed a 99% increase in the number of calls from people with money problems in Ealing and Acton between 2012 and 2014.
The charity offers free debt advice to people across the United Kingdom and helped 346 people in the area in 2014 – up from 174 in 2012.
Research shows that 50% of people with problem debt struggle for more than a year before seeking advice and on average owe £9,995 to credit card companies and other consumer lenders. Around 50% of clients in the constituency have fallen behind on essential livings costs such as housing, Council Tax and energy bills.
StepChange Debt Charity chief executive, Mike O'Connor said:
"Problem debt is often the result of a negative change in circumstances. Unemployment, reduced income or ill health can happen to anyone at any time so it is really important people hear about the free debt help available.
"MPs can help people take positive action on debt by raising awareness of services such as StepChange Debt Charity in the local community.If you are borrowing to cover household bills or stuck in a cycle of minimum payments, the time to act is now.
"Our message to anyone struggling with household debt in Ealing Central and Acton is simple: seek free advice from a debt charity as soon as possible. The earlier you seek advice, the easier the problem will be to solve."
On Saturday, dozens or people from 10 churches across Ealing and Acton and dignitaries including the Deputy Mayor of Ealing Patricia Walker and MP Rupa Huq, held a meal at the Oaktree Anglican Fellowship in Acton to celebrate the fifth anniversary of the operation of Christians Against Poverty (CAP) in the borough.
Ms Huq said "It was great on Saturday night to hear moving powerful testimonies from former clients helped by CAP. It's clear that both between CAP and Step Change, increased awareness of free debt advice services in and around Ealing Central and Acton can make a real difference."
"It is important to know that if you are struggling to make ends meet, expert debt advice can really help and a range of services are out there.
"I would encourage anyone struggling with debt to seek free, charity-run debt advice at the earliest possible opportunity."
The StepChange Debt Charity free phone helpline 0800 138 1111 is open 8am to 8pm, Monday to Friday and 8am to 4pm Saturday. Online help is available any time from StepChange Debt Charity Debt Remedy at www.stepchange.org.
Christians Against Poverty Freephone number 0800 328 0006. Lines are open 8:30am – 5:00pm, Monday – Friday
14th October 2015