We're on the search for Ealing's finest
Related Links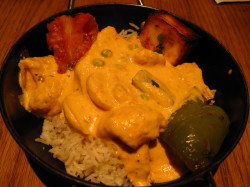 Vegetable Korma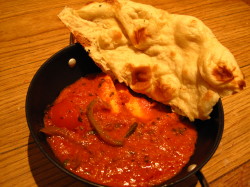 Gurkha Chicken
Participate
Comment on this story on the forum
It's the nation's favourite cuisine and it will have an entire week given over to it shortly to celebrate its deliciousness, so what makes a good curry for you?
We're fortunate in this part of London to have a huge amount of choice - do you have one you rave about?
A few suggestions can be found on this forum thread here - is your favourite on it?
Being a family of five (who don't get out a lot) we tend to experiment with local deliveries and are always on the hunt for new ones to try.
We recently decided to sample Namaste Express in W3.
Being rather conservative when trying out a new curry service for the first time I played totally safe and opted for a vegetable korma (yes I know- boring) my husband tried the gurka chicken and the kids had a prawn biryani.
It all arrived on time (there's nothing worse than having to wait for too long - or discovering they have forgotten your order which has happened in the past) - and it was still piping hot.
But unfortunately from that point on it all went downhill. I didn't expect fireworks but my korma was anaemic looking and totally bland. The texture was thick and creamy but ultimately tasteless. Not a meal I would describe as enjoyable I didn't finish it.
The chicken and the prawn dishes didn't go down well either. I watched as hubby and kids sampled their dishes and then immediately gasped for water. They reckoned the chef had been been too heavy handed with the chilli as there was no other taste.
Two forks worth was enough for all of them and their meals were left virtually untouched.
All in all a rather disappointing meal. Perhaps you have had a different experience? Let me know.
Have you any other suggestions for us to try?
There are no restrictions to recommendations other than the restaurant / takeaway delivers to the W3/W5/W13 areas so we can give them a go without having to travel too far.
Please email your suggestions to editor@ealingtoday.co.uk editor@actonw3.com
9th November 2010