ASBO for Hanger Lane car window washer
Related Links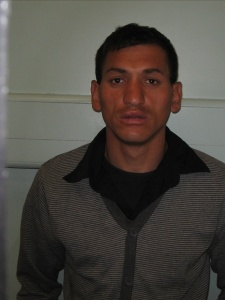 Vsaile Tambac banned from Ealing
Participate
Comment on this story on the forum
A car window washer who caused distress to motorists at Hanger Lane has been banned from Ealing.
Police received numerous complaints from drivers along the A40 (Hanger Lane Gyratory System and Savoy Circus) of Romanian window washers who stand at the traffic lights and wash the windscreens of motorists waiting at the red light without their permission.
Police officers from the Anti Social Behaviour Team took Vasile Tambac, 28, of School Road, Dagenham, Essex to court and obtained an Anti Social Behaviour Order (ASBO).

Tambac was issued with the ASBO until further order which prohibits him from:

· Entering the London Borough of Ealing
· Asking any person for money or alms anywhere in England and Wales
· Washing any vehicle or part of a vehicle that is not registered to him in any public place in England and Wales
· Being in company of any person engaged in the washing of any vehicle or part of a vehicle in any public place in England and Wales.

Superintendent Simon Message said:

"I have received numerous complaints from local residents and commuters about the people standing on the side of the road along the A40 corridor and trying to wash the windscreens of any car that stops at the red traffic lights. This causes the drivers to feel intimidated and threatened, resulting in them paying for their windscreen to be cleaned.
'' Local Police officers have been taking action against this behaviour and I am very pleased that we have now obtained our first Anti Social Behaviour Order against an individual, preventing him from engaging in this activity.

"Hopefully this will prove a successful method of preventing this activity and Ealing Police will seek additional orders against any other offenders. The Police and Council are working closely together to ensure that those that live, work or pass through the Borough can do so without fear of being caused harassment, alarm or distress."

Cabinet member for community services and safety, councillor Ranjit Dheer said: "Not only are these window washers a nuisance, by weaving in and out of traffic at some of the busiest junctions in London, they could cause an accident. We will continue to support the police in tackling this problem."
12th September 2013