Death annouced of the former headteacher of Twyford school
Related Links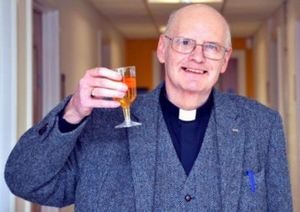 Rev Robert Buckley
Participate
Comment on this story on the forum
The former headteacher of Twyford C of E school has died at the age of 64.
The Reverend Robert Buckley was born in Manchester and studied physics at Durham University and later went on to win the Institute of Physics teacher award.
In 1986, he became head of Twyford Church of England high school and under his leadership the school grew throughout the 80s and 90s.
The Twyford school website has reported his death:
'' We are saddened to learn of the death of former Headteacher Revd Dr. Robert Buckley. Under Dr Buckley's leadership in the 1980s and 90s Twyford grew in stature and reputation.
''Dr Buckley was an award winning Physics teacher of international repute as well as an inspiring headteacher. He was a Lay Reader in the Church and began to hear the call to ordained ministry in the mid 1990s. He left Twyford to become a Curate at St Martin's Church West Acton and All Saints' Ealing Common before later being Team Rector and Area Dean in Brent and then moving north to Atherton in Manchester. His funeral will be at St John's, Atherton, on 27th May.Our thoughts are with his wife, Helen, and their family at this time.''
His friend and colleague Hilary Belden writes in the Guardian :
'' Robert's career as a teacher was marked by his enthusiasm for his subject, his determination to give young people the widest possible opportunities and his abilities as a team leader. As one of his deputy heads, I saw at first hand that much of the school's successful development was due not only to Robert's vision but to his commitment to effective teamwork and administration. He was a man with a warm heart and a sharp intelligence.''
Read the Guardian obituary in full here
18th June 2014