There are many great cities on our doorstep: Berlin is one
I don't know why it's taken me so long to realise what a fantastic place this is, nor why I have managed to get to this point without ever visiting.
But now I have and can report back everything they say about Berlin is true.
If you have never been - go.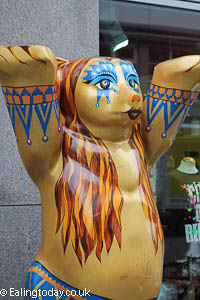 It's not far away - just 90 minutes from Heathrow and not much longer from Gatwick and such a lot can be done in just a just a couple of days. However, like everything it'd be even better to have more time, get off the tourist trail and linger a little longer.
We went for a long weekend, and, courtesy of their fabulous transport system (one that puts London to shame) managed to get around very easily and do all the usual tick list tourist things. See here for a general what-to- do guide.
The Berlin Welcome Card is a fantastic travel and discount card which can be used on the whole of the super-efficient (cliche but true) network. Bus, tram, train and overground were all well utilised with this great card.
You can buy it for a variety of time periods, and I particularly liked that it was sold on the airplane before you touch down. It also gives you lower rates at many of the attractions.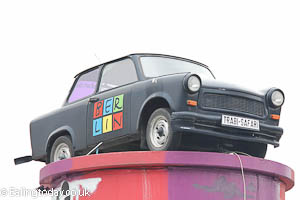 Not knowing what to pack in we decided to start with a walking tour - taking in old and new Berlin - East and West. There is so much history in Germany's capital you really need someone who knows what they are talking about to show you around.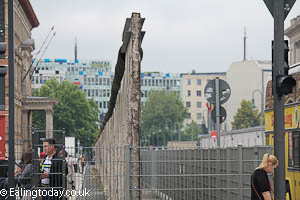 There are a huge variety of tours on offer, as well as the usual bus ones, you can walk, cycle and even try a segway. Quirkier ones I noticed included a comedy tour - maybe next time.
I enjoyed visiting the Norman Foster re-constructed Reichstag dome - home of the German Parliament, where there is a great photography exhibition. It does get very busy but you can avoid the crowds by pre-booking breakfast.
Other highlights of our long weekend included visiting the impressive 100 year old department store 'KaDeWe', a delightful river cruise and pausing in reflection at Peter Eisenmann's 'Field of stelae' - 2,711 concrete slabs arranged in undulating rows – paying tribute to the Holocaust's Jewish victims.
There is a wealth of accommodation for a variety of budgets in Berlin and we tried two hotels in different areas.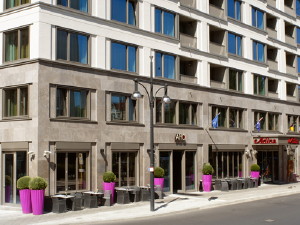 I couldn't fault The Adina Apartment Hotel Hackescher Markt - right in the heart of the historic Mitte district. It's close to Berlin's famous Hackesche Höfe with its ancient courtyards and great selection of shops, restaurants and theatres.
The studio apartment we stayed in was very well equipped and, should you not wish to dine out (can't think why), you have the option of a small kitchen to cook for yourself. The breakfast (extra cost) was very impressive and kept us fuelled up for much of the day - definitely recommended. The staff and service was top class and I loved the bohemian feel of the area. Prices (per room) are around the 200 euro mark.
Meanwhile the Ku Damm 101 is a less expensive option but also very well located in the heart of the City (in old west Berlin).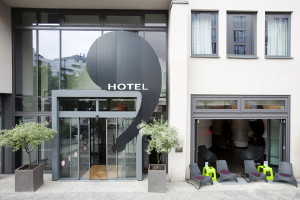 It's a sleek,stylish and modern hotel situated in the cosmopolitan Kurfürstendamm area where all the big name hi-end stores are - think a much longer version of Bond Street.
Once again we had the most delicious breakfast and the bedroom was large and comfortable. There wasn't a mini-bar or any tea/coffee making facilities in the room but we could survive without these as there were plenty of bars and restaurants close-by.
The staff were particularly helpful in the hotel and as we had to leave very early for our homeward flight they prepared a take-away lunch pack - with a fresh coffee included!.
Prices start around 100 euro (breakfast is extra) but there are often special price packages available.
It'd be easy to overdo things in Berlin, because basically there is so much to try and do. My tip would be don't. Just focus on a few key things and then relax. You can always go back as we are hoping to do in the not too distant future.
'A city that will make everyone happy.' says the tourist board, and I reckon they are right.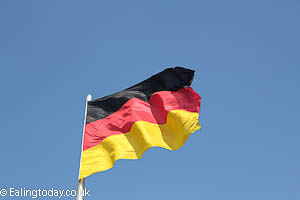 Have you any travel or holiday tips you would like to share? Please add to the forum or send them in.
Annemarie Flanagan
1st August 2012