Evidence that convicted murderer was responsible
Police would have charged Latvian builder Arnis Zalkalns with the murder of Alice Gross had he lived.
The body of Alice Gross, 14, was found in the River Brent in Hanwell in September after she went missing a month earlier.
At a briefing this morning (Tuesday 27th January) police said they believe Alice was murdered before she was reported missing on 28 August and the motive 'likely sexual'.
Her body was found weighted down beneath the water on 30 September. The cause of death was said to be 'compressive asphyxia' - compression of the chest probably caused by a heavier body lying on and crushing her weaker body, no other marks or injuries were found.
Although scientific evidence does not link him directly to her death police said the evidence as a whole would have been enough to charge him with abduction and murder.
The iPhone cover thought to belong to Alice was found hidden in Mr Zalkalns' garden while a cigarette butt with his DNA on was discovered close to her body.
The corpse of Mr Zalkalns, a builder from Latvia, who had served seven years in prison in his native country for bludgeoning and stabbing his wife Rudite to death was discovered in an area of dense woodland in Boston Manor Park, on 4 October.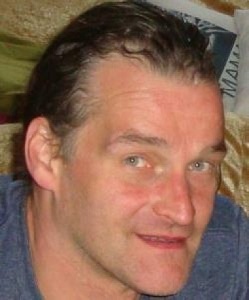 Tim Thompson, Deputy Chief Crown Prosecutor for CPS London said:
"It is not for the CPS to say whether or not Arnis Zalkalns killed Alice Gross - that would have been for a jury to decide - but instead to determine whether there was evidence which would have provided a realistic prospect of conviction, and therefore enough evidence to charge him with murder.
'' I have concluded that the evidence now available would have been sufficient to give rise to a realistic prospect of conviction for murder, applying the Full Code Test in the Code for Crown Prosecutors.
"There is no eye-witness evidence. The scientific evidence does not link Arnis Zalkalns directly to Alice's death. Nonetheless the evidence as a whole gives rise to a circumstantial case that would clearly meet the full Code test. Of all the people the various strands of evidence might have implicated they in fact point towards Arnis Zalkalns: a person who has previously killed, and concealed the body of, a young woman.
"I would therefore have authorised the police to charge Arnis Zalkalns with murder if he had been alive at the time of the report."
27th January 2015