Arnis Zalkalns had murder conviction in Latvia
Detectives trying to find 14-year-old Alice Gross are now treating 41-year-old Arnis Zalkalns as a suspect in her disappearance.
They say the Latvian builder who has been in the UK since 2007, served a sentence in his native country for killing his wife and had been previously arrested in west London for an indecent assault on a 14-year-old girl in 2009 but no further action was taken.
Detectives now know that on Thursday, 28 August - the day that Alice disappeared - Arnis Zalkalns was seen on CCTV cycling along Brentford Lock at 4pm, some fifteen minutes after Alice walked that route at 3.45pm.
Detectives believe he is likely to have come across Alice as they were both going in the same direction, north along the canal towpath.
What, if anything, happened there is now one of the focuses of this investigation. Since Arnis Zalkalns was last seen at his home in Ealing on the evening of Wednesday, 3 September he has not accessed his bank account or used his mobile phone. His passport was left at his house. Friends and family of Arnis have told police that his disappearance is completely out of character, they are very concerned for him. ''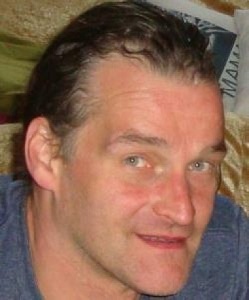 A reward of up to £20,000 is being offered for anyone who has information that leads detectives to find Alice.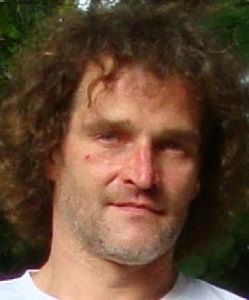 Detective Superintendent Carl Mehta, from the Homicide and Major Crime Command, said: "I want the public's help. On Thursday 28 August Arnis Zalkalns left work, in Isleworth, at about 3.30pm on his bike. Did you see him that afternoon? Either on his own, or with a teenage girl?
"I also need to hear from anyone who knew Arnis whom we have not yet spoken to. His family and work colleagues have stated he was behaving normally in both the days before and after Alice's disappearance. They are deeply concerned about his disappearance.
"Arnis has not been seen since Wednesday 3 September. I want anyone who may have seen him after that date, or who may have helped him by giving him money or somewhere to stay, to call and speak to us. It is really important that we trace Arnis and speak to him about Alice's disappearance.
"Three weeks ago today Alice left home as usual. She has not been seen since 4.26pm, when she walked along Trumpers Way. So far the public have given us great support, but there may still be people out there who were walking in the area Alice was on that Thursday who have not yet spoken to us. If you were and you saw anything that could help progress our investigation - please call.
"Alice used social networking sites, Facebook, Twitter and Ask.fm. I'm asking anyone who may have been talking to Alice on these sites in the run up to the day she disappeared to speak to us."
So far the investigation has found no evidence to say that Alice and Arnis knew each other. Police have carried out extensive searches in the areas that Alice was last seen. These continue, with an expanding search area. Yesterday police searched the builder's Ealing home.
Arnis Zalkalns had been working as a labourer on a building site in Isleworth prior to his disappearance.
Alice is white, 5 ft 2 ins tall and of very slim build with shoulder-length, light brown hair. When she left home that day she was wearing dark blue jeans and a grey top, and tartan framed glasses.
She was carrying a dark rucksack, and wearing denim blue 'Vans' shoes, these shoes were in her rucksack when it was found by police on 2 September. Arnis Zalkalns is white, 5ft 10ins, stocky build with dark brown hair, that he normally wears tied in a pony tail. He normally cycles to work, and rides a red Trek Mountain Bike and a racing bike.
Anyone with any information is asked to contact the investigation team on 020 8358 0100, or call Crimestoppers anonymously on 0800 555 111. .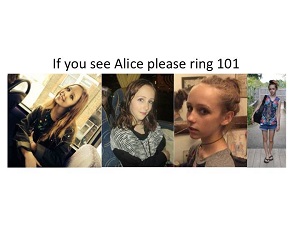 18th September 2014